Howdy, Stranger!
It looks like you're new here. If you want to get involved, click one of these buttons!
Categories
In this Discussion
CURRENT GLOBAL VISITORS (CLICK GLOBE)
D-FOX: PLEASE CONTACT US IMMEDIATELY
If you can read this message, please contact us immediately at the following email address:
thecomingcrisis@gmail.com
We'd like to communicate.
The Most Popular Threads This Week
Why is Pope Francis so obsessed with the devil?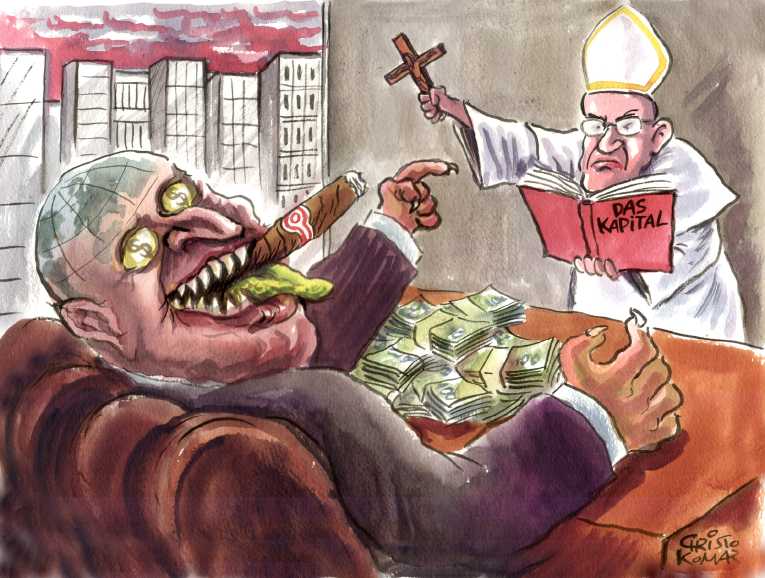 His tweets and homilies about the devil, Satan, the Accuser, the Evil One, the Father of Lies, the Ancient Serpent, the Tempter, the Seducer, the Great Dragon, the Enemy and just plain "demon" are now legion.
For Francis, the devil is not a myth, but a real person. Many modern people may greet the Pope's insistence on the devil with a dismissive, cultural affectation, indifference, or at the most indulgent curiosity.
Yet Francis refers to the devil continually. He does not believe him to be a myth, but a real person, the most insidious enemy of the church. Several of my theologian colleagues have said that he has gone a bit overboard with the devil and hell! We may be tempted to ask, why in the devil is Pope Francis so involved with the prince of demons?
This intelligent Jesuit Pope is diving into deep theological waters, places where very few modern Catholic clerics wish to tread.
Francis' seeming preoccupation with the devil is not a theological or eschatological question as much as a call to arms, an invitation to immediate action, offering very concrete steps to do combat with the devil and the reign of evil in the world today.
-------------------
"...
Say, 'GOD is sufficient for me.' In Him the trusters shall trust.
"
(Quran 39:38)