Howdy, Stranger!
It looks like you're new here. If you want to get involved, click one of these buttons!
Categories
In this Discussion
CURRENT GLOBAL VISITORS (CLICK GLOBE)
D-FOX: PLEASE CONTACT US IMMEDIATELY
If you can read this message, please contact us immediately at the following email address:
thecomingcrisis@gmail.com
We'd like to communicate.
The Most Popular Threads This Week
Mysterious Iridescent 'End of Times' Cloud Phenomenon Spotted in Costa Rica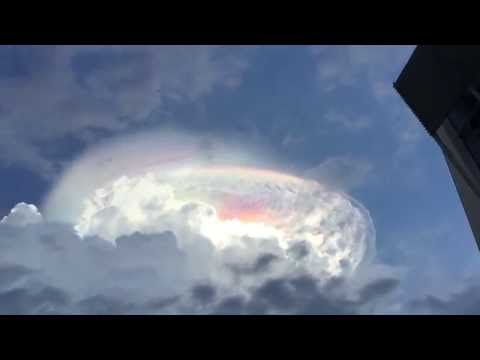 An iridescent, multi-hued cloud phenomenon was recently spotted in Costa Rica skies, and residents were left awestruck and mystified.

The spectacle in the sky was reported this past Tuesday afternoon in numerous cities including, San Jose, Parrita, Pavas, Escazu and Hatillo. Coincidentally, the sighting occurred on the country's Independence Day.

Many witnesses took to social media to post photos and video of the luminous cloud formation, with some even noting that it looked like an "end of times" scene.
-------------------
"...
Say, 'GOD is sufficient for me.' In Him the trusters shall trust.
"
(Quran 39:38)