Howdy, Stranger!
It looks like you're new here. If you want to get involved, click one of these buttons!
Categories
CURRENT GLOBAL VISITORS (CLICK GLOBE)
D-FOX: PLEASE CONTACT US IMMEDIATELY
If you can read this message, please contact us immediately at the following email address:
thecomingcrisis@gmail.com
We'd like to communicate.
The Most Popular Threads This Week
WELCOME TO CRISISFORUMS.ORG!
(1) Please swing by our
"HELP CENTER"
to view our forum rules prior to posting or commenting.
(2) Acknowledge that by commenting or posting, you take full responsibility for the content and message of the information you put forth, which does not necessarily reflect the opinions of this website.
(3) If you ever need assistance, simply contact one of the staff or send us an email and we'll be glad to help.
'Like a war': Calais residents terrified over 3rd night of clashes between police & migrants
French police have used teargas and water cannon on migrants during clashes in the infamous Jungle refugee camp in French port of Calais on Tuesday night. Tensions on previous nights led to dozens of injured officers.

"Two hundred and fifty police officers, of which the majority were CRS [riot police], were mobilized Tuesday" to end the disturbances around the migrant camp, said Interior Ministry spokesman Pierre-Henry Brandet, as cited by AFP.

The most violent clashes took place on Sunday night. At least 26 officers were injured in stand-off with refugees who were throwing rocks at them, Gilles Debove, from the Calais branch of the SGP Police-Force Ouvrière union told the Local.


https://www.rt.com/news/321562-calais-clashes-police-migrants/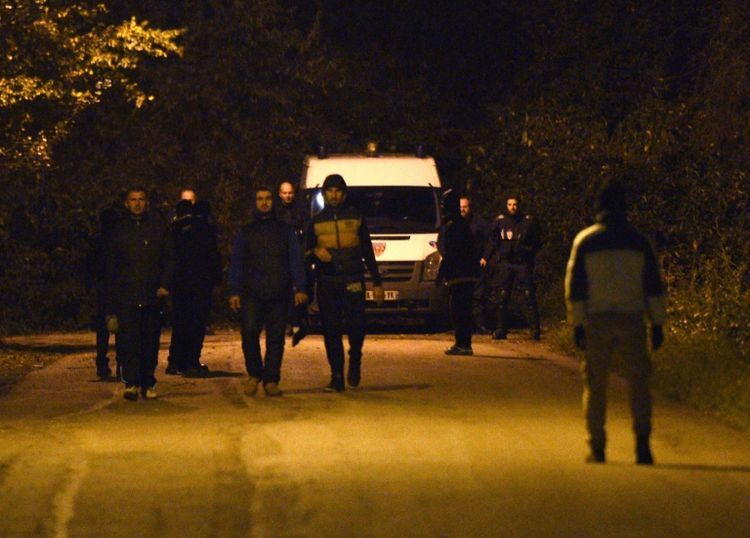 "Before you embark on a Journey of Revenge, Dig Two Graves" Confucius (504 bc)
"The darkest places in hell are reserved for those who maintain their neutrality in times of moral crisis."
"If angry, count to ten. This will give you time to find a weapon." - Will Spencer