Howdy, Stranger!
It looks like you're new here. If you want to get involved, click one of these buttons!
Categories
In this Discussion
CURRENT GLOBAL VISITORS (CLICK GLOBE)
D-FOX: PLEASE CONTACT US IMMEDIATELY
If you can read this message, please contact us immediately at the following email address:
thecomingcrisis@gmail.com
We'd like to communicate.
The Most Popular Threads This Week
Mystery as locals race to rescue 100+ beached whales found on Indian shoreline
Locals are alarmed after more than 100 short-finned pilot whales washed up on Indian shores, less than 400 miles from the southern city of Chennai. Fishermen and authorities are working together to slowly return each surviving animal to the water.
The operation on Tuesday morning had rescuers trying to resuscitate the whales, each of which weighs about a ton, with at least 36 of the animals being taken back one by one to the sea, the Hindustan Times reports. The total number animals washed ashore was put at 120. Rescue efforts are ongoing at this time.
Despite the rescue effort, at least 45 of the beached whales have been reported dead.
The whales began washing up on Monday night, according to the Tamil Nadu department of fisheries, forest and civil administration, which is now working with the police on the matter, the Hindustan Times was told by an official. They came ashore during low tide and could not return back to sea.
https://www.rt.com/news/328670-beached-india-washed-whales/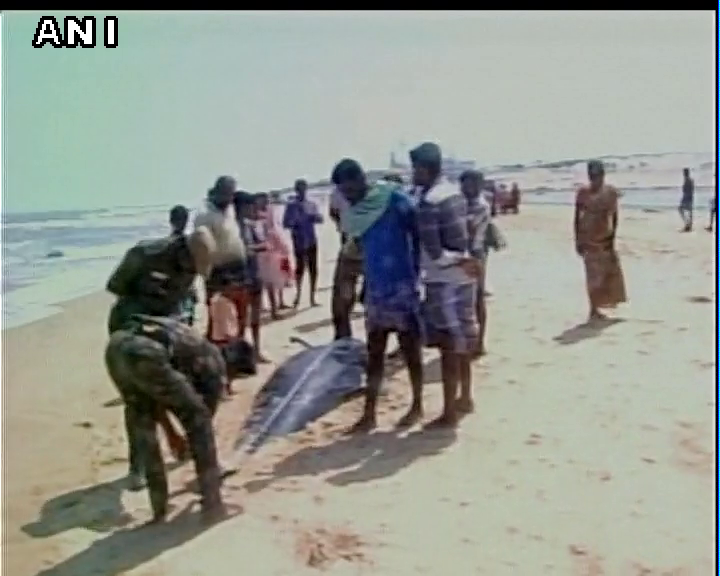 "Before you embark on a Journey of Revenge, Dig Two Graves" Confucius (504 bc)
"The darkest places in hell are reserved for those who maintain their neutrality in times of moral crisis."
"If angry, count to ten. This will give you time to find a weapon." - Will Spencer