Navy War Games in Alaska Would Impact Thousands of Marine Mammals
09/17/2014 10:03 am ET | Updated Nov 17, 2014
Richard Steiner

Professor and conservation biologist, Oasis Earth (www.oasis-earth.com)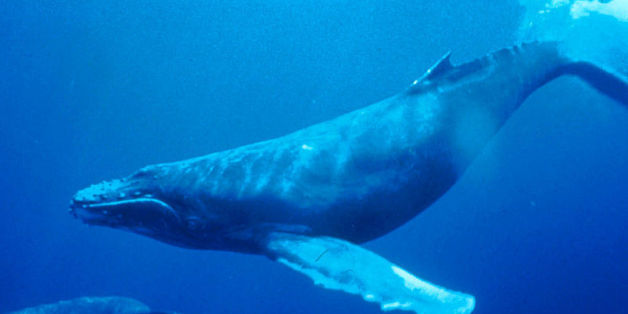 Wikipedia
For the past few years, the U.S. Navy has been developing plans to expand its warfare training exercises in the Gulf of Alaska, which they admit will impact thousands of marine mammals. The exercises are planned each summer (Apr - Oct) for five years, over an area about 300 miles x 156 miles (42,146 square miles) of the northern Gulf of Alaska, just south of Prince William Sound, and east of the Kenai Peninsula and Kodiak Island.
The war games would include two Carrier Strike Groups, use of high-frequency and mid-frequency active sonar for Anti-Submarine Warfare exercises, training on new weapons systems, and two ship-sinking exercises each year. The live weapons used would include surface-to-air missiles, air-to-air missiles, air-to-surface missiles, surface-to-air deck guns, air-to-surface bombs, air-to-surface guns, surface-to-surface guns, and heavyweight torpedoes.
The extremely loud underwater noise from active sonar and ship sinking explosions will propagate for hundreds of miles through the offshore ecosystem, and have "the potential to disturb, injure, or kill marine mammals." The area proposed for these war games - the northern Gulf of Alaska - is one of the most productive regions anywhere in the world ocean. Marine mammals in the area include Blue, Fin, Sei, Minke, Sperm, Killer, Right, Gray, and Humpback whales, three species of beaked whales, Pacific white-sided dolphins, harbor porpoise, Dall's porpoise, sea lions, fur seals, elephant seals, harbor seals, ribbon seals, and sea otters. Active sonar exercises have been implicated in mass strandings of certain whale species elsewhere.
Read More:
http://www.huffingtonpost.com/richard-steiner/navy-war-games-in-alaska-_b_5830080.html