Howdy, Stranger!
It looks like you're new here. If you want to get involved, click one of these buttons!
Categories
CURRENT GLOBAL VISITORS (CLICK GLOBE)
D-FOX: PLEASE CONTACT US IMMEDIATELY
If you can read this message, please contact us immediately at the following email address:
thecomingcrisis@gmail.com
We'd like to communicate.
The Most Popular Threads This Week
Shark attacks reach record high in 2015 – majority take place in US
The number of unprovoked shark attacks reached a record high of 98 in 2015 – a massive jump of 26 from 2014, beating the previous record of 88 from back in 2000.
The US led the way with 59 unprovoked attacks, surpassing its previous high of 53 in 2012 and 2000, according to the International Shark Attack File, which began compiling data 57 years ago.
While the number of attacks increased, the number of fatalities remained on par with previous years, with six fatalities recorded across the globe – two on Reunion Island and single incidents in Australia, New Caledonia, Egypt, and Hawaii.

https://www.rt.com/news/331963-shark-attacks-record-high/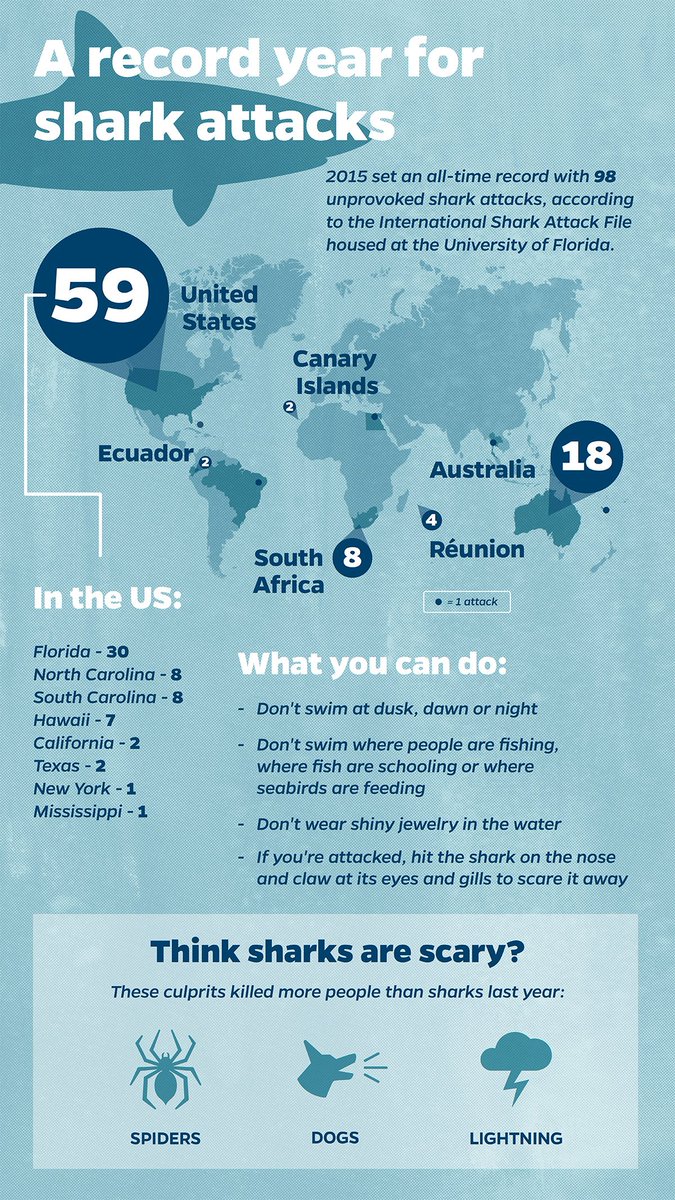 "Before you embark on a Journey of Revenge, Dig Two Graves" Confucius (504 bc)
"The darkest places in hell are reserved for those who maintain their neutrality in times of moral crisis."
"If angry, count to ten. This will give you time to find a weapon." - Will Spencer