Howdy, Stranger!
It looks like you're new here. If you want to get involved, click one of these buttons!
Categories
In this Discussion
CURRENT GLOBAL VISITORS (CLICK GLOBE)
D-FOX: PLEASE CONTACT US IMMEDIATELY
If you can read this message, please contact us immediately at the following email address:
thecomingcrisis@gmail.com
We'd like to communicate.
The Most Popular Threads This Week
Rome Offers Jubilee-Year Course in Exorcism and Demonic Possession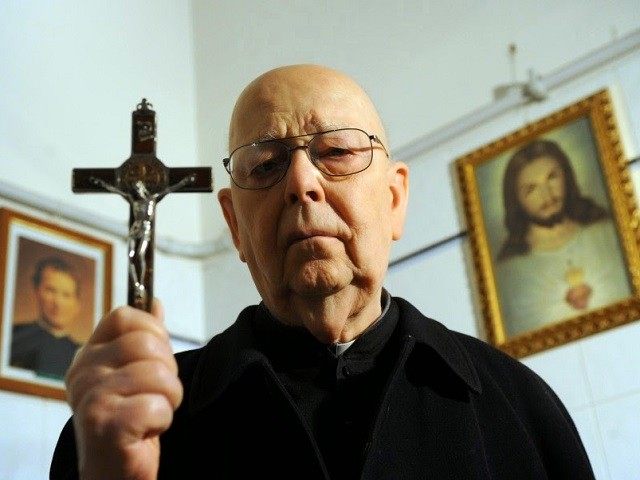 The Catholic Church in Rome is offering a week-long course on casting out Satan, preparing priests and some lay people on the finer points of exorcism and demonic possession.
This extremely successful course, titled "Exorcism and Prayer of Liberation," is now in its 11th year and boasts over a thousand graduates. Students are introduced into a biblical understanding of the devil as the "father of lies," as well as being trained in distinguishing between true demonic disturbances and problems of a psychological nature.
The course, which runs April 4-9, is organized by the Sacerdos Institute in collaboration with the Group for Socio-religious Research and Information (GRIS) and the International Association of Exorcists (IEA).
According to the director of the course, Father Pedro Barrajon, the curriculum endeavors to separate sensationalism from sound theology, and strives to deepen the biblical and theological basis of the nature and the actions of angels and demons, in open dialogue with other sciences such as psychology, law and medicine.
http://www.breitbart.com/national-security/2016/04/06/rome-offers-jubilee-year-course-exorcism-demonic-possession/

-------------------
"...
Say, 'GOD is sufficient for me.' In Him the trusters shall trust.
"
(Quran 39:38)