Howdy, Stranger!
It looks like you're new here. If you want to get involved, click one of these buttons!
Categories
In this Discussion
CURRENT GLOBAL VISITORS (CLICK GLOBE)
D-FOX: PLEASE CONTACT US IMMEDIATELY
If you can read this message, please contact us immediately at the following email address:
thecomingcrisis@gmail.com
We'd like to communicate.
The Most Popular Threads This Week
At least 10 whales die, more set to perish after mass stranding off Indonesia
The mass stranding of 32 short-finned pilot whales on the Indonesian island of Java has claimed the lives of 10 of the mammals.
Despite a mammoth rescue operation which initially succeeded in moving many of the whales back out to sea, some of the animals beached again overnight and died in an estuary at Probolinggo, East Java province.
According to The Jakarta Post another five of the stranded whales are expected to perish.
https://www.rt.com/viral/346973-whales-stranded-rescue-indonesia/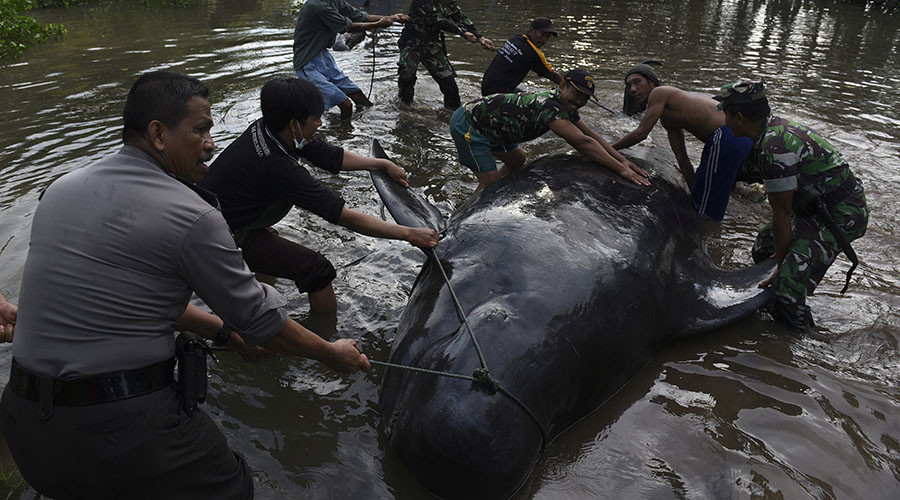 "Before you embark on a Journey of Revenge, Dig Two Graves" Confucius (504 bc)
"The darkest places in hell are reserved for those who maintain their neutrality in times of moral crisis."
"If angry, count to ten. This will give you time to find a weapon." - Will Spencer