Howdy, Stranger!
It looks like you're new here. If you want to get involved, click one of these buttons!
Categories
In this Discussion
CURRENT GLOBAL VISITORS (CLICK GLOBE)
D-FOX: PLEASE CONTACT US IMMEDIATELY
If you can read this message, please contact us immediately at the following email address:
thecomingcrisis@gmail.com
We'd like to communicate.
The Most Popular Threads This Week
Russia sends military planes, biohazard troops to fight Siberian anthrax outbreak
The Russian military are assisting the local authorities in dealing with a deadly anthrax outbreak. The occurrence in western Siberia has already killed 1,500 reindeer, which are used as livestock by the indigenous people.
The Russian Air Force is surveying the area in the Yamalo-Nenets Autonomous Area affected by the anthrax outbreak in preparation for the deployment of biohazard troops.
Transport planes have delivered 200 personnel, some 30 all-terrain vehicles and all the necessary supplies for the decontamination mission, which is mostly disposing of carcasses of animals killed by the lethal disease, to the region's capital Salekhard.
The response comes after anthrax was confirmed to be the cause of death of some of 1,500 reindeer, who died in Yamal over the past weeks. The governor declared a state of emergency on Monday, when numerous reports of the mass deaths of livestock started to surface.
https://www.rt.com/news/354057-russia-anthrax-outbreak-siberia/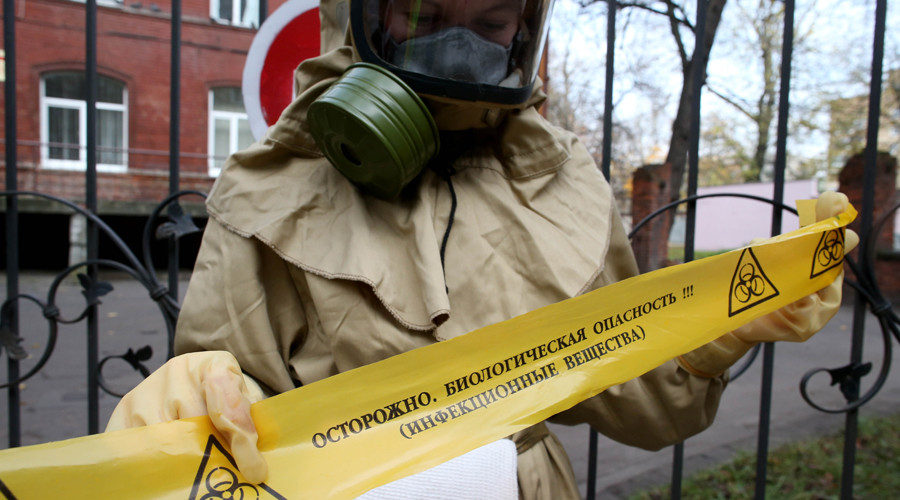 "Before you embark on a Journey of Revenge, Dig Two Graves" Confucius (504 bc)
"The darkest places in hell are reserved for those who maintain their neutrality in times of moral crisis."
"If angry, count to ten. This will give you time to find a weapon." - Will Spencer