Howdy, Stranger!
It looks like you're new here. If you want to get involved, click one of these buttons!
Categories
CURRENT GLOBAL VISITORS (CLICK GLOBE)
D-FOX: PLEASE CONTACT US IMMEDIATELY
If you can read this message, please contact us immediately at the following email address:
thecomingcrisis@gmail.com
We'd like to communicate.
The Most Popular Threads This Week
WELCOME TO CRISISFORUMS.ORG!
(1) Please swing by our
"HELP CENTER"
to view our forum rules prior to posting or commenting.
(2) Acknowledge that by commenting or posting, you take full responsibility for the content and message of the information you put forth, which does not necessarily reflect the opinions of this website.
(3) If you ever need assistance, simply contact one of the staff or send us an email and we'll be glad to help.
Cougar kidnapping: Child survives mountain lion 'abduction' near Idaho campsite
Cougar kidnapping: Child survives mountain lion 'abduction' near Idaho campsite
Published time: 14 Aug, 2016 17:22Edited time: 14 Aug, 2016 17:23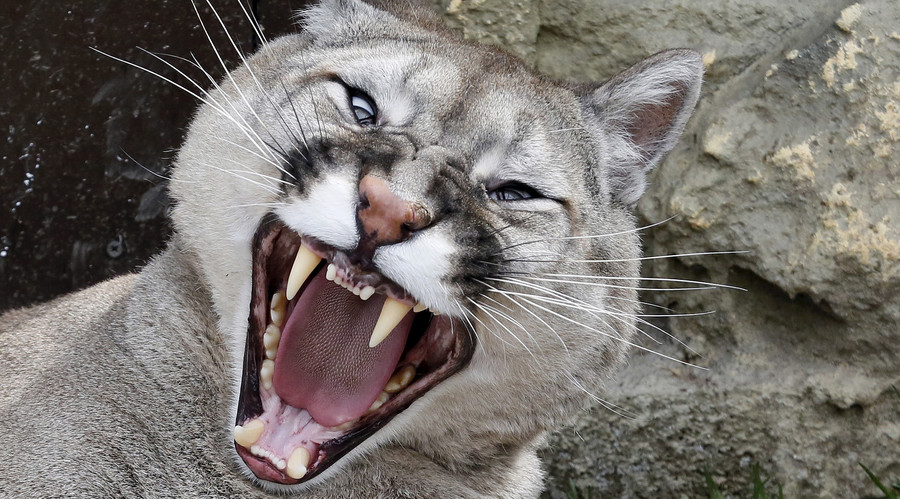 © Ilya Naymushin / Reuters
A four-year-old girl was lucky to escape serious injury, or even death, when a wild cougar pounced and almost carried her off into the woods.
The attack occurred on Friday near Green Canyon Hot Springs, a popular getaway in Newdale, Idaho, where an unnamed family had pitched a tent.
What was meant to be a pleasant camping trip in Idaho's great outdoors nearly became a vacation from hell, when a big cat eyed the family's four-year-old daughter as a potential tasty dinner.
READ MORE: Mom fights off mountain lion to save young son, suffers barely a scratch
According to local rangers, the mountain lion managed to take the toddler in its jaws before the girl's relatives frightened it away by yelling and chasing the animal.
The child survived with only minor cuts and bruises, but her grandfather, Jim Sevy, said the incident could have ended in tragedy.
https://www.rt.com/usa/355912-cougar-attack-idaho-campsite/