Howdy, Stranger!
It looks like you're new here. If you want to get involved, click one of these buttons!
Categories
CURRENT GLOBAL VISITORS (CLICK GLOBE)
D-FOX: PLEASE CONTACT US IMMEDIATELY
If you can read this message, please contact us immediately at the following email address:
thecomingcrisis@gmail.com
We'd like to communicate.
The Most Popular Threads This Week
'Unprecedented': Deadly parasite kills thousands of fish, prompts Yellowstone river closure
Nearly 200 miles of a popular Yellowstone river is closed to the public, as thousands of fish have gone belly up in an "unprecedented" way. Officials in Montana suspect the cause is a human-spread parasitic disease.
Fishing, rafting, swimming and other water-based recreational activities were banned for an undetermined amount of time as of Friday morning. The immediate closure is stretching from Yellowstone National Park's northern boundary at Gardiner to the Highway 212 Bridge in Laurel, the area surrounding the affected zone.
Officials from Montana Fish, Wildlife and Parks (FWP) say the 183-mile stretch of the Yellowstone River would not reopen until fish stop dying. As of Friday morning, up to 4,000 fish have been counted, but a real number is believed to be in the tens of thousands. The fish kill has extended for nearly 100 miles, the FWP said.
"This kill is unprecedented in magnitude. We haven't seen something like this in Montana," FWP spokeswoman Andrea Jones said.
https://www.rt.com/usa/356568-parasite-yellowstone-river-fish-kill/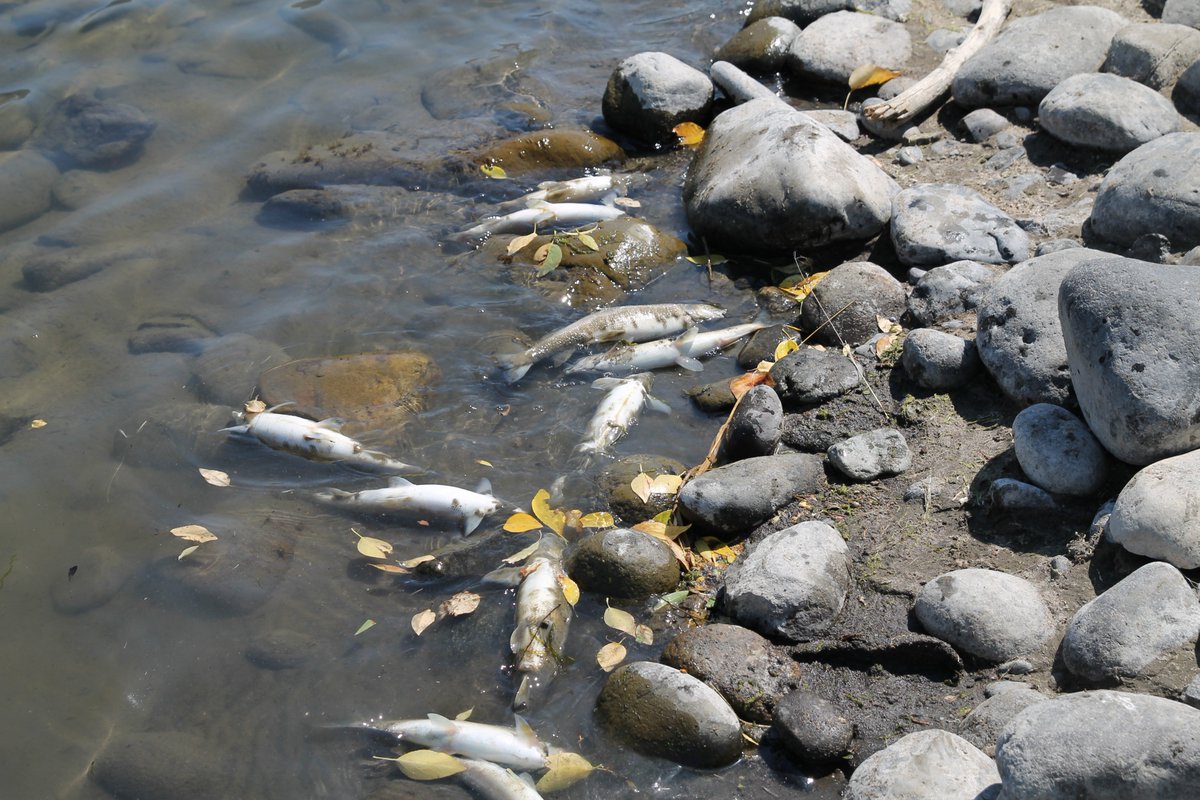 "Before you embark on a Journey of Revenge, Dig Two Graves" Confucius (504 bc)
"The darkest places in hell are reserved for those who maintain their neutrality in times of moral crisis."
"If angry, count to ten. This will give you time to find a weapon." - Will Spencer