Howdy, Stranger!
It looks like you're new here. If you want to get involved, click one of these buttons!
Categories
In this Discussion
CURRENT GLOBAL VISITORS (CLICK GLOBE)
D-FOX: PLEASE CONTACT US IMMEDIATELY
If you can read this message, please contact us immediately at the following email address:
thecomingcrisis@gmail.com
We'd like to communicate.
The Most Popular Threads This Week
China is buying up all the world's donkeys... and turning them into Jell-o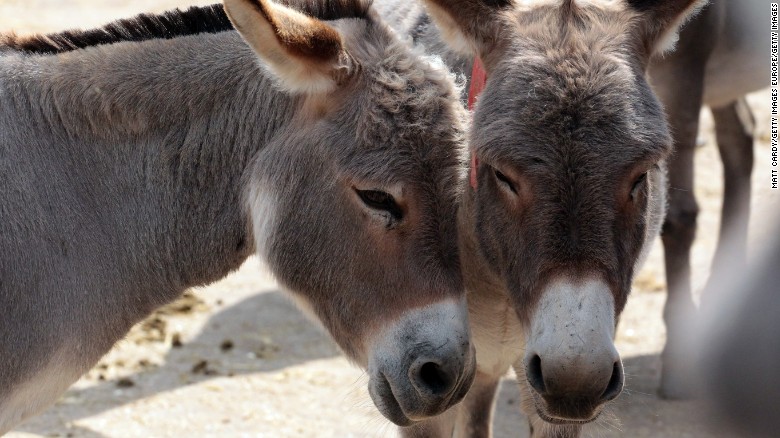 Gelatin produced from donkey hide is a key ingredient of one of China's favorite traditional remedies, known as ejiao, which is used to treat a range of ailments from colds to insomnia.
But as the rising power shifts towards advanced industry and away from traditional agriculture, donkeys are in decline. State statistics show the
population has fallen
from 11 million to six million over the last 20 years.
China is now increasingly looking to Africa to boost its stocks, and imports donkeys from countries across the continent. But flourishing trade has hit several roadblocks.
Donkeys decimated
Niger recently became the latest African state to ban exports of donkeys, following a surge in sales to China.
Government officials
reported
that 80,000 animals had been sold in the year to date, compared with 27,000 in 2015, and warned that the donkey population would be "decimated" on current trends.
In August, Burkina Faso took the same step, after 45,000 donkeys were slaughtered in six months from a total population of 1.4 million.
In both cases, the value of donkeys soared and the fledgling industry delivered a valuable stream of foreign currency. But growth came at a cost.
http://www.cnn.com/2016/09/29/africa/china-african-donkeys/?iid=ob_lockedrail_bottomlist
-------------------
"...
Say, 'GOD is sufficient for me.' In Him the trusters shall trust.
"
(Quran 39:38)