Howdy, Stranger!
It looks like you're new here. If you want to get involved, click one of these buttons!
Categories
CURRENT GLOBAL VISITORS (CLICK GLOBE)
D-FOX: PLEASE CONTACT US IMMEDIATELY
If you can read this message, please contact us immediately at the following email address:
thecomingcrisis@gmail.com
We'd like to communicate.
The Most Popular Threads This Week
Italy trembles: Over 200 aftershocks follow devastating earthquake
The danger of a major new jolt remains in Italy, as over 200 aftershocks were registered following a devastating 6.6 magnitude earthquake in central regions of the country.
Sunday's earthquake in central Italy was followed by numerous aftershocks, 15 of which had a magnitude ranging from 4.0 to 4.6, according to Italy's National Institute of Geophysics and Volcanology (INGV).
"Unfortunately, we're unable to predict in which order the other jolts will occur. Theoretically speaking, though, we cannot rule out that other earthquakes of the same power, or even more devastating, will happen in the regions next to the ones already affected," said INGV seismologist Alberto Mikelini.

https://www.rt.com/news/364775-italy-quake-200-aftershocks/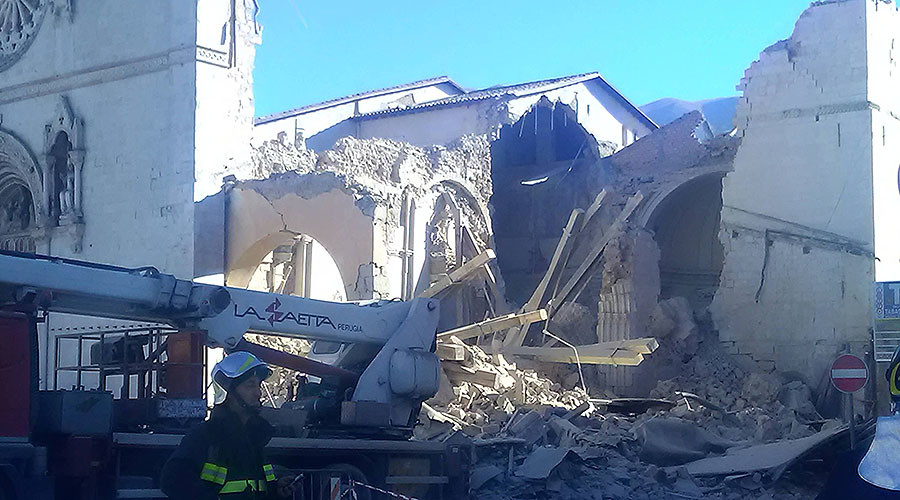 "Before you embark on a Journey of Revenge, Dig Two Graves" Confucius (504 bc)
"The darkest places in hell are reserved for those who maintain their neutrality in times of moral crisis."
"If angry, count to ten. This will give you time to find a weapon." - Will Spencer