Howdy, Stranger!
It looks like you're new here. If you want to get involved, click one of these buttons!
Categories
CURRENT GLOBAL VISITORS (CLICK GLOBE)
D-FOX: PLEASE CONTACT US IMMEDIATELY
If you can read this message, please contact us immediately at the following email address:
thecomingcrisis@gmail.com
We'd like to communicate.
The Most Popular Threads This Week
The Great Barrier Reef Suffered Worst Destruction of Coral Ever Recorded in 2016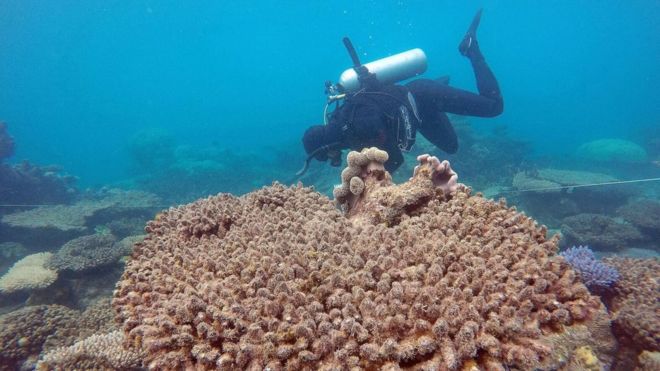 Higher water temperatures in 2016 caused the worst destruction of corals ever recorded on Australia's Great Barrier Reef, a study has found.
Some 67% of corals died in the reef's worst-hit northern section, the ARC Centre of Excellence for Coral Reef Studies report said.
The situation was better in the central section, where 6% perished, while the southern reef is in good health.
But scientists warn recovery could be difficult if climate change continues.
Coral bleaching happens when water temperatures rise for a sustained period of time.

In February, March and April, sea surface temperatures across the Great Barrier Reef were the hottest on record, at least 1C higher than the monthly average.
"Some of the initial mortality was down to heat stress," said study leader Professor Terry Hughes.
"The coral was cooked."
http://www.bbc.com/news/world-australia-38127320