Howdy, Stranger!
It looks like you're new here. If you want to get involved, click one of these buttons!
Categories
In this Discussion
CURRENT GLOBAL VISITORS (CLICK GLOBE)
D-FOX: PLEASE CONTACT US IMMEDIATELY
If you can read this message, please contact us immediately at the following email address:
thecomingcrisis@gmail.com
We'd like to communicate.
The Most Popular Threads This Week
The Pope Speaks Out Against "Christian Parrots" Who Speak About Religion, But Do No Good Deeds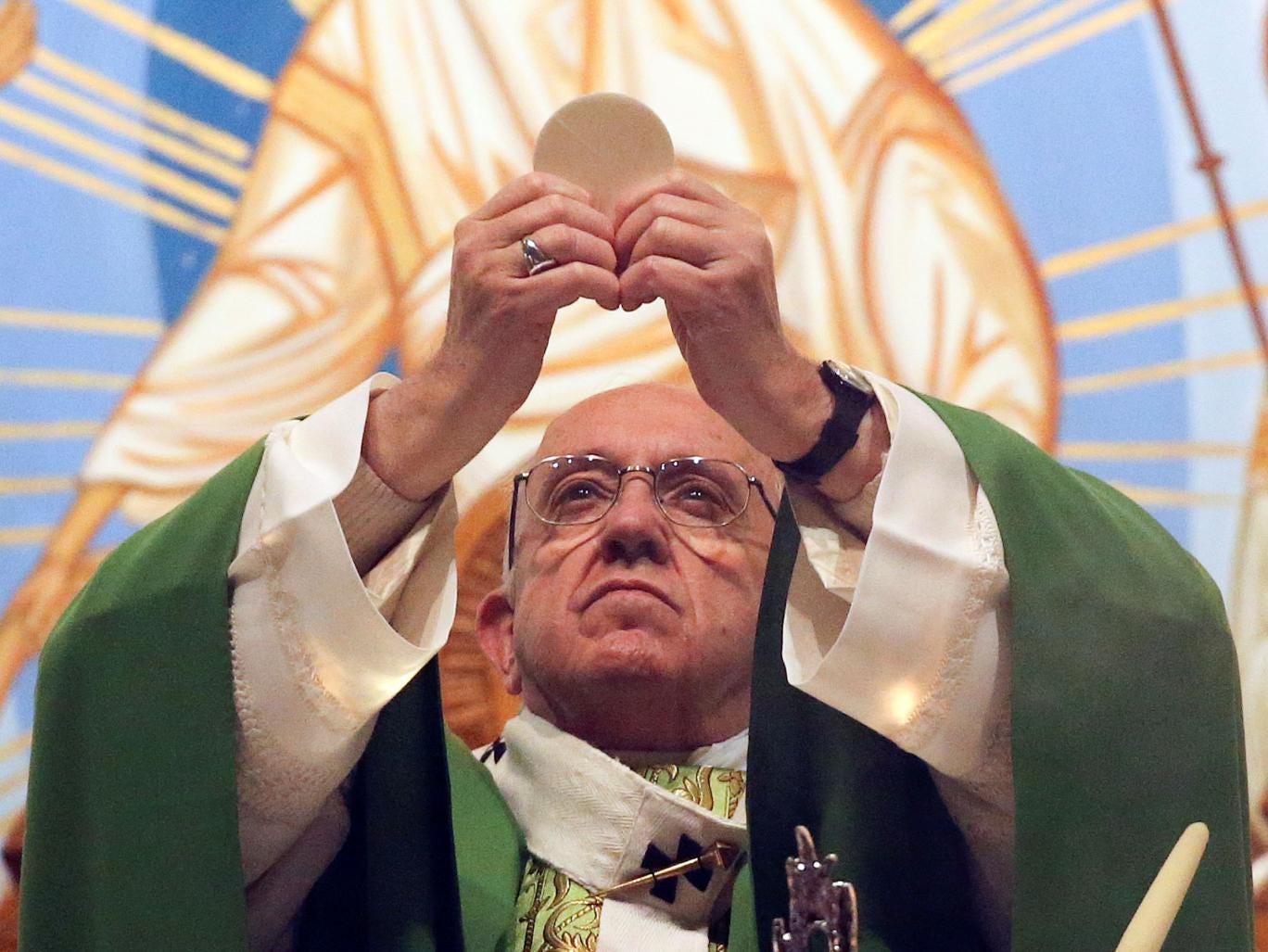 Pope Francis has said there is "no point" in people going to church if they do not follow the teachings of the Bible in their daily lives.
The head of the Catholic church took a stand against what he termed "Christian parrots", who talk a lot about their religion but don't do good deeds.
"If I say I am Catholic and go to mass, but then don't speak with my parents, help my grandparents or the poor, go and see those who are sick, this does not prove my faith, there's no point," he told young residents of Guidonia, a village near Rome.
"Those who do this are nothing but Christian parrots – words, words, words," said the Pope, according to Italian newspaper La Stampa.
"Christian faith is expressed with three things: words, the heart, and the hands."
http://www.independent.co.uk/news/world/europe/pope-francis-catholic-church-no-point-if-you-dont-believe-in-it-help-the-poor-christian-parrots-a7529631.html