Howdy, Stranger!
It looks like you're new here. If you want to get involved, click one of these buttons!
Categories
In this Discussion
CURRENT GLOBAL VISITORS (CLICK GLOBE)
D-FOX: PLEASE CONTACT US IMMEDIATELY
If you can read this message, please contact us immediately at the following email address:
thecomingcrisis@gmail.com
We'd like to communicate.
The Most Popular Threads This Week
WELCOME TO CRISISFORUMS.ORG!
(1) Please swing by our
"HELP CENTER"
to view our forum rules prior to posting or commenting.
(2) Acknowledge that by commenting or posting, you take full responsibility for the content and message of the information you put forth, which does not necessarily reflect the opinions of this website.
(3) If you ever need assistance, simply contact one of the staff or send us an email and we'll be glad to help.
Avalanche hits hotel after Italy earthquake killing 'many'
Up to 30 people are feared to have died after an avalanche believed to have been triggered by an earthquake hit a spa hotel in Italy.
It buried the remote, four-storey Hotel Rigopiano in the town of Farindola in the central Abruzzo region on Wednesday night.
The top floor and roof of the complex were barely visible above a thick blanket of snow on the Gran Sasso mountain.
http://news.sky.com/story/avalanche-hits-hotel-after-italy-earthquake-killing-up-to-30-10734094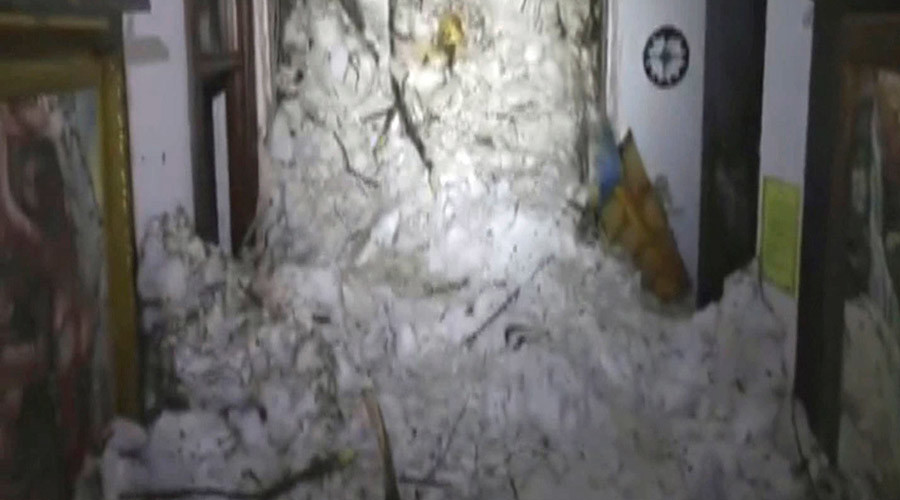 "Before you embark on a Journey of Revenge, Dig Two Graves" Confucius (504 bc)
"The darkest places in hell are reserved for those who maintain their neutrality in times of moral crisis."
"If angry, count to ten. This will give you time to find a weapon." - Will Spencer