Howdy, Stranger!
It looks like you're new here. If you want to get involved, click one of these buttons!
Categories
In this Discussion
CURRENT GLOBAL VISITORS (CLICK GLOBE)
D-FOX: PLEASE CONTACT US IMMEDIATELY
If you can read this message, please contact us immediately at the following email address:
thecomingcrisis@gmail.com
We'd like to communicate.
The Most Popular Threads This Week
WELCOME TO CRISISFORUMS.ORG!
(1) Please swing by our
"HELP CENTER"
to view our forum rules prior to posting or commenting.
(2) Acknowledge that by commenting or posting, you take full responsibility for the content and message of the information you put forth, which does not necessarily reflect the opinions of this website.
(3) If you ever need assistance, simply contact one of the staff or send us an email and we'll be glad to help.
Five Beninese Anti-Voodoo Sect Members Die in in Ritual While Awaiting End of the World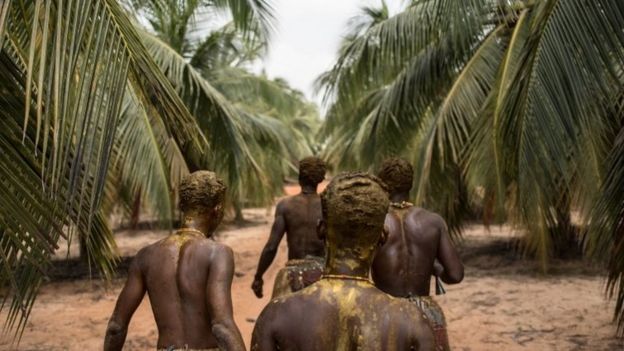 Five members of a Benin religious sect have died of asphyxiation after they were reportedly told to burn incense and charcoal in locked prayer rooms as they waited for the world to end.
Several people were taken to hospital after the weekend incident in Adjarra town, near the capital Porto Novo.
The Very Holy Church of Jesus Christ of Baname sect opposes the voodoo religion - one of the major faiths in Benin.
Members of the controversial sect have clashed with followers of other faiths.
The group's young leader, Vicentia Chanvoukini, known by her followers as "Lady Perfect", has proclaimed herself a god.
http://www.bbc.com/news/world-africa-38803999