Howdy, Stranger!
It looks like you're new here. If you want to get involved, click one of these buttons!
Categories
In this Discussion
CURRENT GLOBAL VISITORS (CLICK GLOBE)
D-FOX: PLEASE CONTACT US IMMEDIATELY
If you can read this message, please contact us immediately at the following email address:
thecomingcrisis@gmail.com
We'd like to communicate.
The Most Popular Threads This Week
Anti-Smoking Campaigners Urging Tokyo to go Smoke-Free in Time for 2020 Olympics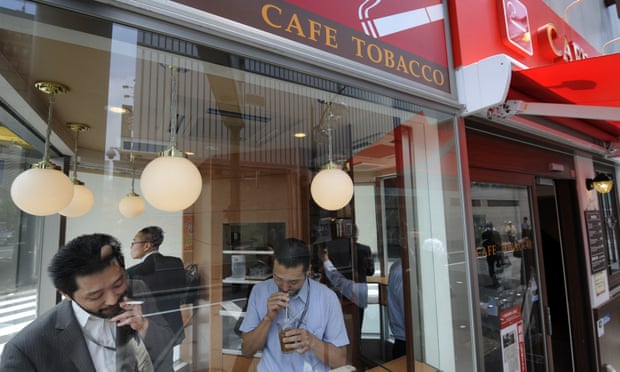 Anti-smoking campaigners in Japan have called on the government to make restaurants and bars smoke-free in time for the 2020 Tokyo Olympics and end the country's reputation as a smoker's paradise.
Japan is expected to pass legislation soon that will ban smoking in or near public buildings such as schools or hospitals, but the bill says the crackdown will apply to restaurants only in principle.
Restaurateurs and bar owners will instead be given the option of installing self-contained smoking rooms on their premises, a measure campaigners say contravenes an International Olympic Committee requirement for host cities to hold a healthy Games.
"The situation for preventing passive smoking in Japan is on a level with that in a developing nation," said Manabu Sakuta, chair of the Japan Society for Tobacco Control.
Smoking is banned in hospitals, restaurants and other public buildings in dozens of countries, but Japan lags behind in addressing the health risks associated with secondhand smoke.
Smoking is banned on some Tokyo streets and in taxis, but only about 10% of the capital's bars, restaurants and cafes are totally smoke-free, according to the society. There is even a cigarette vending machine in a health ministry annex.
https://www.theguardian.com/world/2017/jan/31/japan-urged-to-go-smoke-free-by-2020-tokyo-olympics?CMP=Share_AndroidApp_클립보드에_복사