Howdy, Stranger!
It looks like you're new here. If you want to get involved, click one of these buttons!
Categories
CURRENT GLOBAL VISITORS (CLICK GLOBE)
D-FOX: PLEASE CONTACT US IMMEDIATELY
If you can read this message, please contact us immediately at the following email address:
thecomingcrisis@gmail.com
We'd like to communicate.
The Most Popular Threads This Week
GOOD VS BAD HUMANS: Blind orangutan has op to restore sight after being shot 104 times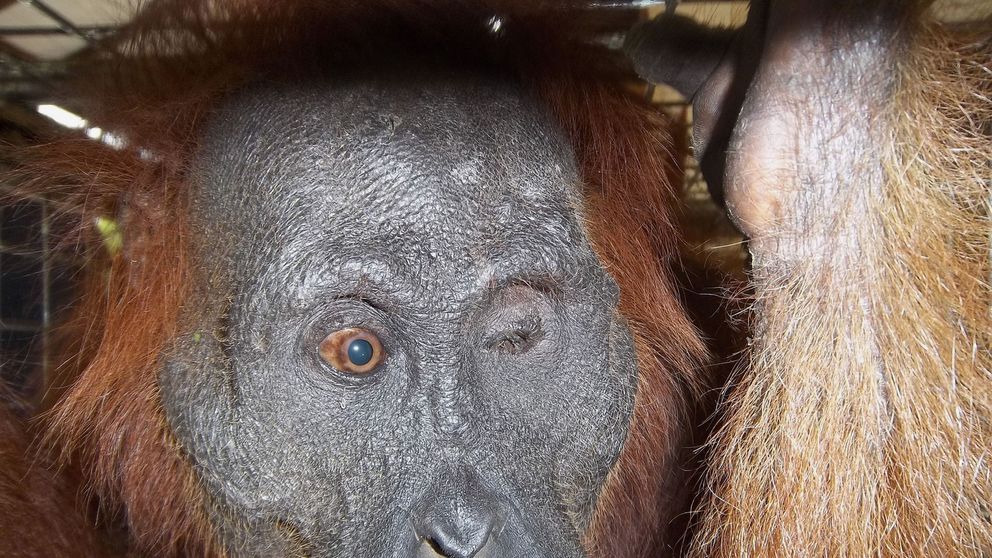 A critically endangered orangutan blinded after being shot 104 times with an air rifle has a good chance of being able to see again following surgery.
Aan, described as a "clever" primate, was tranquilised before undergoing a cataract operation on her right eye at a reserve in Borneo.
Her left one, which was ruptured by dozens of pellets when she was attacked in 2012, has been removed.
The three-hour surgery was performed by British vet Claudia Hartley, who said the procedure could not have gone any better and early signs looked "very promising".
To carry out the operation, the veterinarian ophthalmologist and her team flew to the Lamandau River wildlife reserve where the primate is being cared for.
http://news.sky.com/story/blind-orangutan-has-op-to-restore-sight-after-being-shot-104-times-10754849
-------------------
"...
Say, 'GOD is sufficient for me.' In Him the trusters shall trust.
"
(Quran 39:38)