Howdy, Stranger!
It looks like you're new here. If you want to get involved, click one of these buttons!
Categories
In this Discussion
CURRENT GLOBAL VISITORS (CLICK GLOBE)
D-FOX: PLEASE CONTACT US IMMEDIATELY
If you can read this message, please contact us immediately at the following email address:
thecomingcrisis@gmail.com
We'd like to communicate.
The Most Popular Threads This Week
Hundreds of stranded whales dead on New Zealand coast in one of the country's worst strandings
Most of the stranded whales have already died but volunteers are frantically trying to save about 100 survivors.


More than 400 pilot whales have died on a New Zealand beach in one of the country's worst strandings.
The whales were found on Friday morning local time at Farewell Spit, on the tip of the South Island, an area that has been the site of previous strandings.
According to conservation group Project Jonah, most of the 416 animals were already dead when they were found.
Volunteers are frantically trying to refloat the surviving whales but some are now swimming in the wrong direction and heading back into the bay, Department of Conservation spokesman Andrew Lamason told Radio New Zealand.
Rescuers hope they will turn around at high tide.
http://news.sky.com/story/hundreds-of-stranded-whales-dead-on-new-zealand-coast-10761852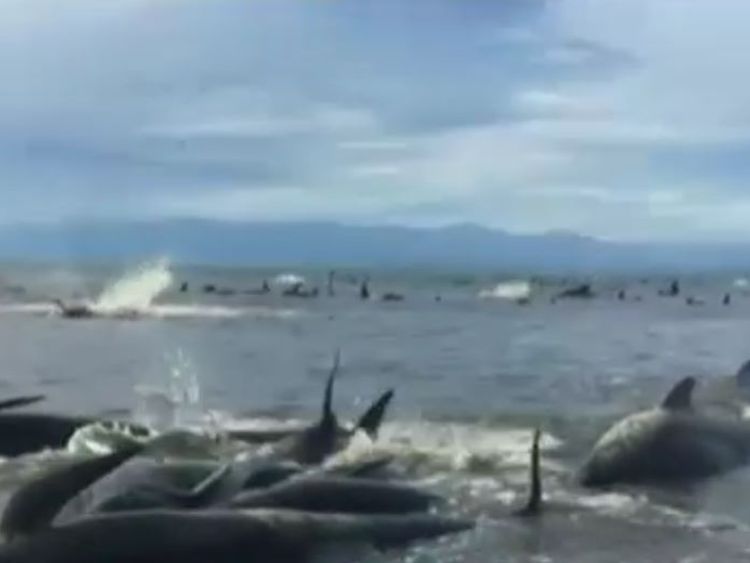 "Before you embark on a Journey of Revenge, Dig Two Graves" Confucius (504 bc)
"The darkest places in hell are reserved for those who maintain their neutrality in times of moral crisis."
"If angry, count to ten. This will give you time to find a weapon." - Will Spencer