Howdy, Stranger!
It looks like you're new here. If you want to get involved, click one of these buttons!
Categories
In this Discussion
CURRENT GLOBAL VISITORS (CLICK GLOBE)
D-FOX: PLEASE CONTACT US IMMEDIATELY
If you can read this message, please contact us immediately at the following email address:
thecomingcrisis@gmail.com
We'd like to communicate.
The Most Popular Threads This Week
Japanese Prime Minister Shinzo Abe Arrives in Washington for Meeting With Donald Trump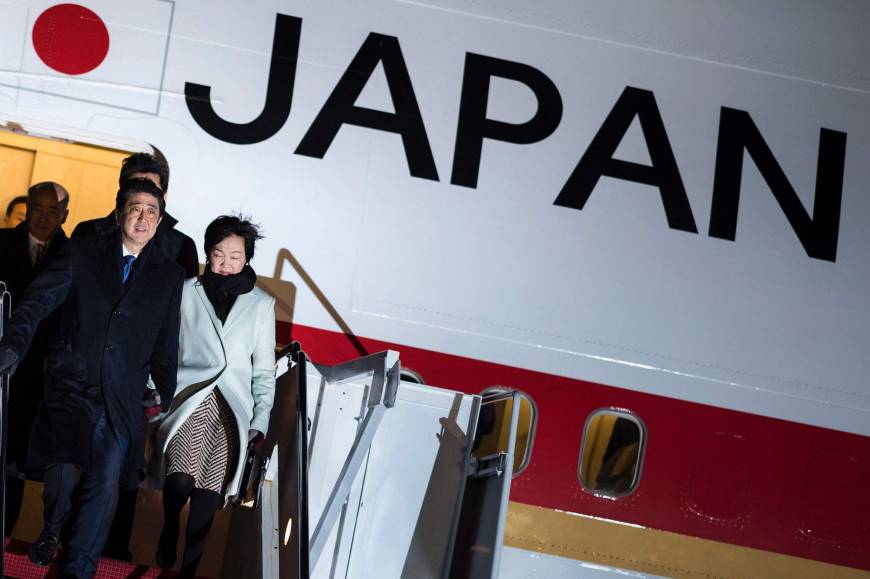 WASHINGTON – Prime Minister Shinzo Abe arrived in the United States on Thursday to hold his first meeting with U.S. President Donald Trump since the latter's inauguration last month.
Abe will seek to discuss with Trump ways to bolster bilateral trade and investment for the economic benefit of the wider Asia-Pacific region in their talks in Washington on Friday, followed by a joint press conference, according to Japanese authorities.
They are then scheduled to fly to Palm Beach, Florida, where the president has a sprawling vacation estate. Trump has said he and Abe will play a round of golf in Palm Beach.
"I hope this summit meeting will be a message (to the world) that the Japan-U.S. alliance will be stronger and tougher," Abe told reporters before boarding a government plane at Tokyo's Haneda airport.
A senior U.S. official said Thursday that Trump is expected to underscore the U.S. commitment to the defense of Japan in the event that China attempts to seize the Japanese-administered Senkaku Islands.
http://www.japantimes.co.jp/news/2017/02/10/national/politics-diplomacy/abe-arrives-u-s-first-summit-trump-hoping-boost-ties/