Howdy, Stranger!
It looks like you're new here. If you want to get involved, click one of these buttons!
Categories
CURRENT GLOBAL VISITORS (CLICK GLOBE)
D-FOX: PLEASE CONTACT US IMMEDIATELY
If you can read this message, please contact us immediately at the following email address:
thecomingcrisis@gmail.com
We'd like to communicate.
The Most Popular Threads This Week
US '100%' behind Japan after N Korea missile launch
President Donald Trump has said the US stands fully behind Japan in the aftermath of North Korea's latest missile launch.
"I just want everybody to understand, and fully know, that the United States of America is behind Japan, our great ally, 100%," Mr Trump said at a news conference with Japan's Prime Minister Shinzo Abe.
Mr Abe denounced the launch as "absolutely intolerable".
The missile - launched at around 7.55am local time from Banghyon air base in the western province of North Pyongan Province - flew about 310 miles east towards the Sea of Japan before it dropped into water, the South Korean defence ministry said.
http://news.sky.com/story/north-korea-fires-ballistic-missile-10765220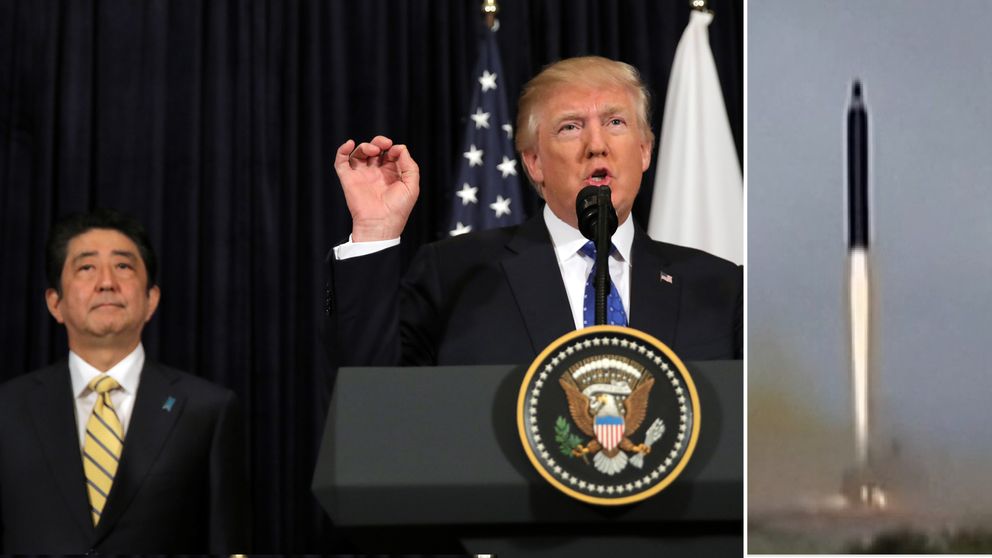 "Before you embark on a Journey of Revenge, Dig Two Graves" Confucius (504 bc)
"The darkest places in hell are reserved for those who maintain their neutrality in times of moral crisis."
"If angry, count to ten. This will give you time to find a weapon." - Will Spencer