Howdy, Stranger!
It looks like you're new here. If you want to get involved, click one of these buttons!
Categories
In this Discussion
CURRENT GLOBAL VISITORS (CLICK GLOBE)
D-FOX: PLEASE CONTACT US IMMEDIATELY
If you can read this message, please contact us immediately at the following email address:
thecomingcrisis@gmail.com
We'd like to communicate.
The Most Popular Threads This Week
Reporter attacked, 2 cars burned out as anti-police protests rage on in Paris suburbs
The Paris suburb of Argenteuil saw violent scenes and arrests as dozens of people took to streets to protest police brutality, as the "accidental" sexual assault of a 22-year-old man by a police officer continued to rile up French youth.


Some 50 young people gathered at Maurice Utrillo avenue in the center of Argenteuil on Sunday evening, Le Parisien reported.
The gathering was reportedly called via Facebook, with the alleged intention to copycat the November 2005 riots. Dubbed "the French Intifada," the mass violent riots at the time were triggered by the death of two teenagers with immigrant background, who got electrocuted while hiding from police allegedly chasing them for interrogation in an eastern Paris suburb.
Witnesses reported that the young people in Argenteuil were armed with iron bars and started lighting fires. Thick smoke soon covered the scene.

Several police units with as many as 90 officers in total were promptly dispatched at around 5pm local time.

https://www.rt.com/news/377146-france-riots-police-theo-argenteuil/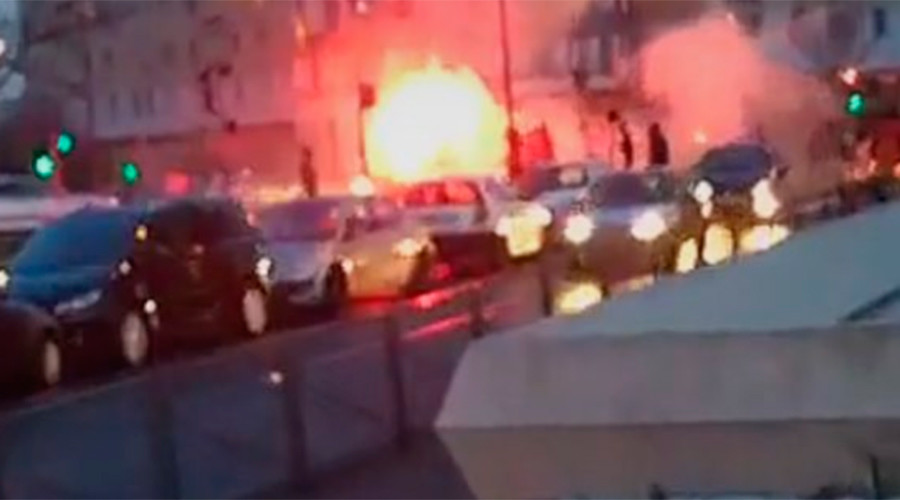 "Before you embark on a Journey of Revenge, Dig Two Graves" Confucius (504 bc)
"The darkest places in hell are reserved for those who maintain their neutrality in times of moral crisis."
"If angry, count to ten. This will give you time to find a weapon." - Will Spencer