Howdy, Stranger!
It looks like you're new here. If you want to get involved, click one of these buttons!
CURRENT GLOBAL VISITORS (CLICK GLOBE)
D-FOX: PLEASE CONTACT US IMMEDIATELY
If you can read this message, please contact us immediately at the following email address:
thecomingcrisis@gmail.com
We'd like to communicate.
The Most Popular Threads This Week
WELCOME TO CRISISFORUMS.ORG!
(1) Please swing by our
"HELP CENTER"
to view our forum rules prior to commenting.
(2) Acknowledge that by commenting or posting, you take full responsibility for the content and message of the information you put forth, which do not necessarily reflect the opinions of this website.
(3) If you would like to post your own discussion threads, just contact one of the staff so we can verify you as a human.
At least four killed in avalanche near Tignes ski resort in French Alps
Rescuers search for the missing after the snowslide strikes near a busy, Alpine ski resort during the school half-term holidays.


At least four people have been killed and several others swept away in an avalanche near a major ski resort in the French Alps.
Five people remain trapped beneath the 400-metre-wide snowslide which hit an off-piste slope near the ski resort of Tignes, close to the Italian border.
Staff at the resort saw the wall of snow barrel down the mountain at 9.35am on Monday and raised the alarm.
Two helicopters, diggers and sniffer dogs are helping around 40 rescuers with shovels - including volunteers - search for survivors.
http://news.sky.com/story/at-least-four-killed-in-avalanche-near-tignes-ski-resort-in-french-alps-10766577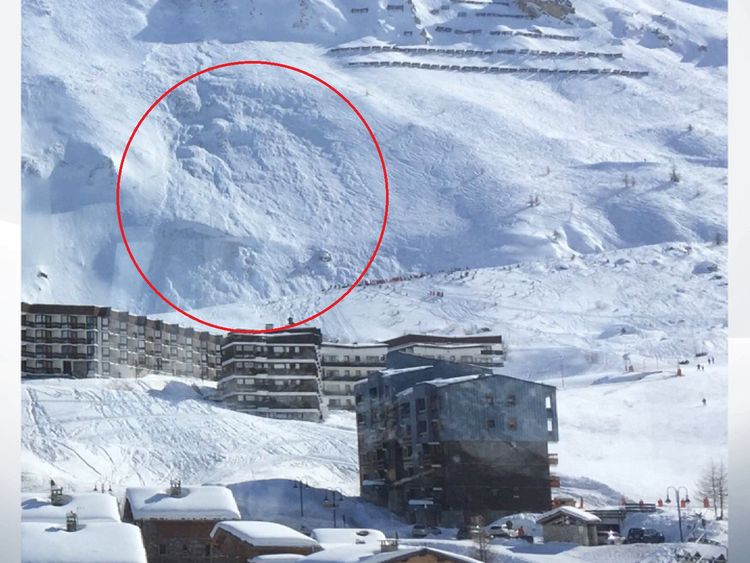 "Before you embark on a Journey of Revenge, Dig Two Graves" Confucius (504 bc)
"The darkest places in hell are reserved for those who maintain their neutrality in times of moral crisis."
"If angry, count to ten. This will give you time to find a weapon." - Will Spencer