Howdy, Stranger!
It looks like you're new here. If you want to get involved, click one of these buttons!
Categories
In this Discussion
CURRENT GLOBAL VISITORS (CLICK GLOBE)
D-FOX: PLEASE CONTACT US IMMEDIATELY
If you can read this message, please contact us immediately at the following email address:
thecomingcrisis@gmail.com
We'd like to communicate.
The Most Popular Threads This Week
Trump expects Russia to 'return Crimea' – White House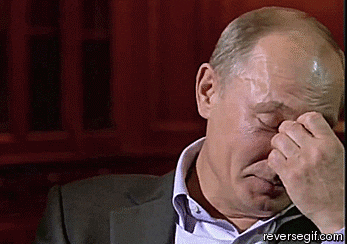 US President Donald Trump has been tough on Russia and expects Moscow to "return" the Crimea peninsula to Ukraine, the White House spokesman told reporters.
Addressing the resignation of National Security Adviser Michael Flynn – hounded by the media over his contacts with Russian diplomats prior to Trump's inauguration – Spicer pointed out that Russia "seized" Crimea under the Obama administration and that the Trump-appointed ambassador to the UN Nikki Haley has "strongly denounced the Russian occupation."
"President Trump has made it very clear that he expects the Russian government to de-escalate violence in the Ukraine and return Crimea," Spicer said at the daily news briefing on Tuesday. "At the same time, he fully expects to – and wants to – get along with Russia."
"Before you embark on a Journey of Revenge, Dig Two Graves" Confucius (504 bc)
"The darkest places in hell are reserved for those who maintain their neutrality in times of moral crisis."
"If angry, count to ten. This will give you time to find a weapon." - Will Spencer