Howdy, Stranger!
It looks like you're new here. If you want to get involved, click one of these buttons!
Categories
In this Discussion
CURRENT GLOBAL VISITORS (CLICK GLOBE)
D-FOX: PLEASE CONTACT US IMMEDIATELY
If you can read this message, please contact us immediately at the following email address:
thecomingcrisis@gmail.com
We'd like to communicate.
The Most Popular Threads This Week
Young Iranian chess grandmaster expelled from national team for not wearing hijab
Iran has banned 18-year-old chess grandmaster Dorsa Derakhshani from competing for the national chess team for not wearing a hijab – obligatory dress for women under Iranian law.
Derakhshani was expelled for not covering her hair with the garment – compulsory wear for women since the Islamic Revolution in 1979 – while competing as an independent player in the 2017 Tradewise Gibraltar Chess Festival.
Her brother Borna, 15, has also been banned after competing against Israeli player Alexander Huzman in the same tournament.
The siblings have subsequently been precluded from competing in future international competitions for the Islamic Republic. Dorsa obtained her International Master and Woman Grandmaster titles last year and currently lives in Barcelona, Spain, after taking up the offer of a year's residency.
The head of Iran's Chess Federation, Mehrdad Pahlevanzadeh, was quoted as saying the Chess Federation will deal with the siblings in the "severest way possible."
https://www.rt.com/sport/378130-iran-chess-player-hijab-ban/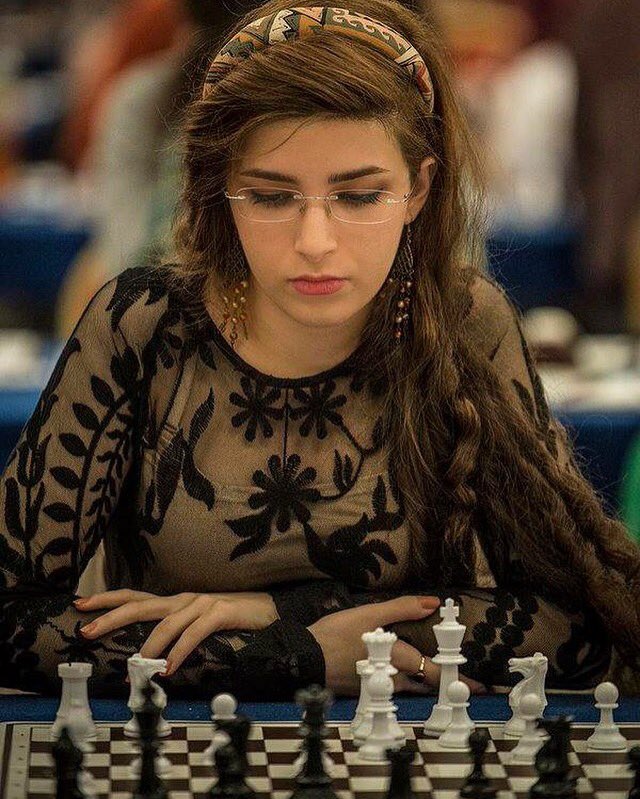 "Before you embark on a Journey of Revenge, Dig Two Graves" Confucius (504 bc)
"The darkest places in hell are reserved for those who maintain their neutrality in times of moral crisis."
"If angry, count to ten. This will give you time to find a weapon." - Will Spencer