Howdy, Stranger!
It looks like you're new here. If you want to get involved, click one of these buttons!
Categories
CURRENT GLOBAL VISITORS (CLICK GLOBE)
D-FOX: PLEASE CONTACT US IMMEDIATELY
If you can read this message, please contact us immediately at the following email address:
thecomingcrisis@gmail.com
We'd like to communicate.
The Most Popular Threads This Week
WELCOME TO CRISISFORUMS.ORG!
(1) Please swing by our
"HELP CENTER"
to view our forum rules prior to posting or commenting.
(2) Acknowledge that by commenting or posting, you take full responsibility for the content and message of the information you put forth, which does not necessarily reflect the opinions of this website.
(3) If you ever need assistance, simply contact one of the staff or send us an email and we'll be glad to help.
Militia group's numbers grow in wake of election of President Trump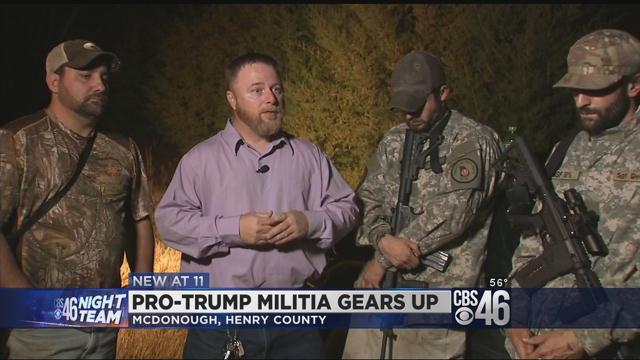 A militia billing itself as a security force is vowing to protect the Second Amendment.
The Three Percent Security force, named after those who fought in the American revolution (It's said - only three percent of the colonists fought against the king's tyranny) says they're preparing to "uphold and defend the constitution from all enemies, foreign and domestic."
They train like a military, "basic infantry man skills, everything from communications to combat lifesaving medical first aid."
Founded in Henry County, the group started out as an anti- President Barack Obama group, before openly supporting President Donald Trump's run for President.
"Hillary Clinton is a gun grabbing, crook," they said of his opponent.
The group said they'll vow to protect the Second Amendment, even under Trump.
"The government or law enforcement agencies, disarming people, it's a constant threat," one member said.
-------------------
"...
Say, 'GOD is sufficient for me.' In Him the trusters shall trust.
"
(Quran 39:38)