Howdy, Stranger!
It looks like you're new here. If you want to get involved, click one of these buttons!
Categories
CURRENT GLOBAL VISITORS (CLICK GLOBE)
D-FOX: PLEASE CONTACT US IMMEDIATELY
If you can read this message, please contact us immediately at the following email address:
thecomingcrisis@gmail.com
We'd like to communicate.
The Most Popular Threads This Week
Militia group's numbers grow in wake of election of President Trump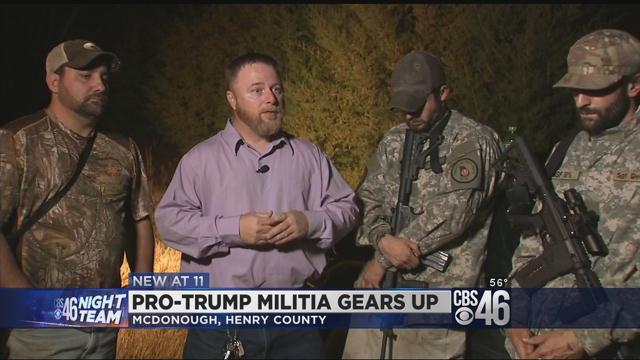 A militia billing itself as a security force is vowing to protect the Second Amendment.
The Three Percent Security force, named after those who fought in the American revolution (It's said - only three percent of the colonists fought against the king's tyranny) says they're preparing to "uphold and defend the constitution from all enemies, foreign and domestic."
They train like a military, "basic infantry man skills, everything from communications to combat lifesaving medical first aid."
Founded in Henry County, the group started out as an anti- President Barack Obama group, before openly supporting President Donald Trump's run for President.
"Hillary Clinton is a gun grabbing, crook," they said of his opponent.
The group said they'll vow to protect the Second Amendment, even under Trump.
"The government or law enforcement agencies, disarming people, it's a constant threat," one member said.
-------------------
"...
Say, 'GOD is sufficient for me.' In Him the trusters shall trust.
"
(Quran 39:38)