Howdy, Stranger!
It looks like you're new here. If you want to get involved, click one of these buttons!
Categories
In this Discussion
CURRENT GLOBAL VISITORS (CLICK GLOBE)
D-FOX: PLEASE CONTACT US IMMEDIATELY
If you can read this message, please contact us immediately at the following email address:
thecomingcrisis@gmail.com
We'd like to communicate.
The Most Popular Threads This Week
WELCOME TO CRISISFORUMS.ORG!
(1) Please swing by our
"HELP CENTER"
to view our forum rules prior to posting or commenting.
(2) Acknowledge that by commenting or posting, you take full responsibility for the content and message of the information you put forth, which does not necessarily reflect the opinions of this website.
(3) If you ever need assistance, simply contact one of the staff or send us an email and we'll be glad to help.
Nerve agent classed as 'weapon of mass destruction' killed Kim
Kim Jong-Nam was murdered using a highly toxic chemical known as VX nerve agent, a preliminary report suggests.
The poison, which is classed as a weapon of mass destruction by the United Nations, was detected on swabs taken from his eye and face.
Mr Kim, who is the estranged half-brother of North Korean leader Kim Jong-Un, was attacked by two women at an airport in Kuala Lumpur on 13 February.
The suspects appeared to put a substance on his face while he checked in for a flight - and although Mr Kim sought help from airport staff shortly afterwards, he died on the way to hospital.
VX nerve agent is tasteless and odourless, and it is outlawed under the Chemical Weapons Convention except for "research, medical or pharmaceutical purposes".
It can be made as a liquid, cream or an aerosol - and if it is consumed in large doses, it can kill someone within 15 minutes.
Investigators have previously said the two female suspects were trained to wash their hands immediately after the attack.
Toxicologists have been left stumped as to how the attackers managed to apply a poison and kill Mr Kim so quickly without becoming ill themselves.
But it has now emerged that one of the women also suffered effects, and was vomiting after the attack.
http://news.sky.com/story/nerve-agent-classed-as-weapon-of-mass-destruction-killed-kim-10779395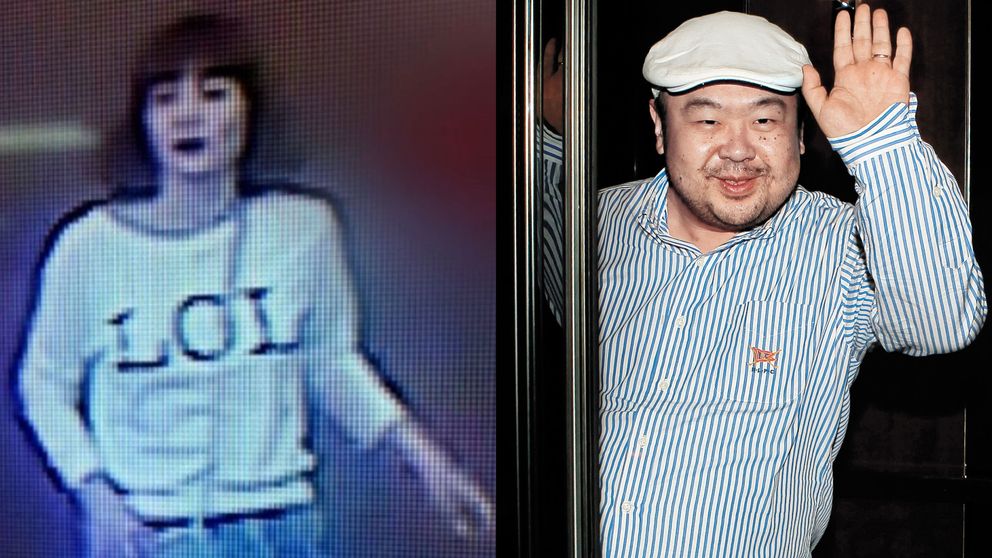 "Before you embark on a Journey of Revenge, Dig Two Graves" Confucius (504 bc)
"The darkest places in hell are reserved for those who maintain their neutrality in times of moral crisis."
"If angry, count to ten. This will give you time to find a weapon." - Will Spencer