Howdy, Stranger!
It looks like you're new here. If you want to get involved, click one of these buttons!
Categories
In this Discussion
CURRENT GLOBAL VISITORS (CLICK GLOBE)
D-FOX: PLEASE CONTACT US IMMEDIATELY
If you can read this message, please contact us immediately at the following email address:
thecomingcrisis@gmail.com
We'd like to communicate.
The Most Popular Threads This Week
White House excludes news outlets including CNN and New York Times from briefing
Leading media outlets have hit out at the Trump team for apparently retaliating to the reporting of "facts they don't like".


The White House has excluded several news outlets from a media briefing, leading to accusations Donald Trump is retaliating for unwelcome reporting.
Among organisations denied access were CNN, the New York Times, Politico, the Los Angeles Times and BuzzFeed.
Those selected to attend included Fox and NBC, and conservative media organisations such as The Washington Times.
CNN attacked the block, saying: "This is an unacceptable development by the Trump White House.
"Apparently this is how they retaliate when you report facts they don't like. We'll keep reporting regardless."
http://news.sky.com/story/white-house-excludes-news-outlets-including-cnn-and-new-york-times-from-briefing-10780519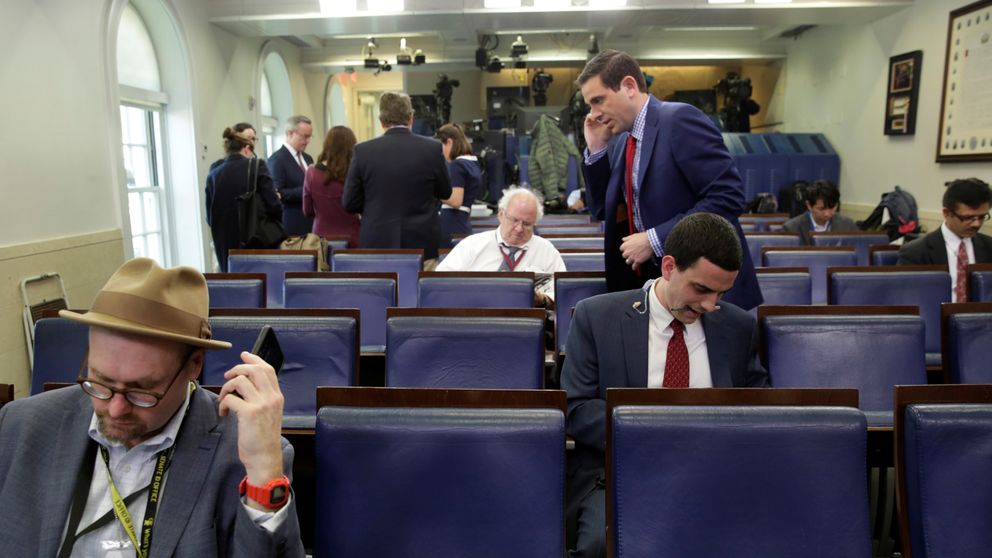 "Before you embark on a Journey of Revenge, Dig Two Graves" Confucius (504 bc)
"The darkest places in hell are reserved for those who maintain their neutrality in times of moral crisis."
"If angry, count to ten. This will give you time to find a weapon." - Will Spencer