Howdy, Stranger!
It looks like you're new here. If you want to get involved, click one of these buttons!
Categories
CURRENT GLOBAL VISITORS (CLICK GLOBE)
D-FOX: PLEASE CONTACT US IMMEDIATELY
If you can read this message, please contact us immediately at the following email address:
thecomingcrisis@gmail.com
We'd like to communicate.
The Most Popular Threads This Week
One killed as man drives car into crowd in Germany
One person has died after a man drove a car into people in a central square in the German city of Heidelberg.
Two other people were injured before the man was tracked down by police and shot.
The suspect's motives were not immediately clear but police said there were no signs that it was a terrorist attack.
"There are no indications of a terrorist background," spokesman David Faulhaber said.
The man who died was a 73-year-old German, police said. He died of his injuries in hospital.
A 32-year-old Austrian man and a 29-year-old woman from Bosnia were lightly injured.
The suspect was seen getting out of the car with a knife, and was later tracked down near a swimming pool. He was shot and arrested after a brief stand-off.
http://news.sky.com/story/three-injured-as-man-drives-car-into-pedestrian-area-in-germany-10781995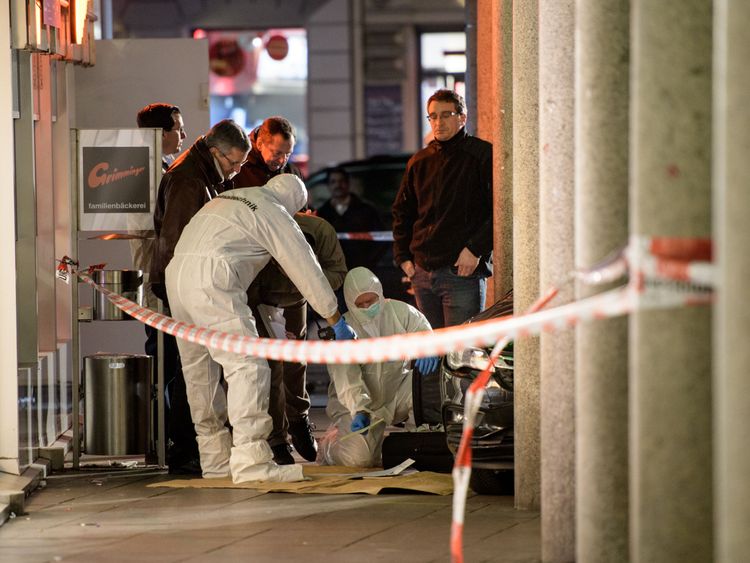 "Before you embark on a Journey of Revenge, Dig Two Graves" Confucius (504 bc)
"The darkest places in hell are reserved for those who maintain their neutrality in times of moral crisis."
"If angry, count to ten. This will give you time to find a weapon." - Will Spencer