Genetics Are the New Eugenics: How GMO's Reduce the Human Population
Global Research, February 25, 2017
The following is from an interview transcript
Last year, we had a series of mergers in the agribusiness' GMO-corporations worldwide. This has created an alarming concentration of corporate power in the hands of basically three corporate groups.
The first one is Bayer AG of Germany, which made a friendly takeover of Monsanto. The reason for this was that Monsanto became identified in the public mind as pure evil and everything bad about GMO's, which was accurate. This became a burden on the whole GMO project. So, Bayer stepped in, which has a friendly image of an aspirin, harmless, nice company, but in fact is the company that invented heroin in the 1880's and made gas for the ovens of Auschwitz during WWII. It's one of the dirtiest agribusiness companies in the world with a series of homicides and pesticides that killed off bee colonies and many other things that are essential to life and to nature.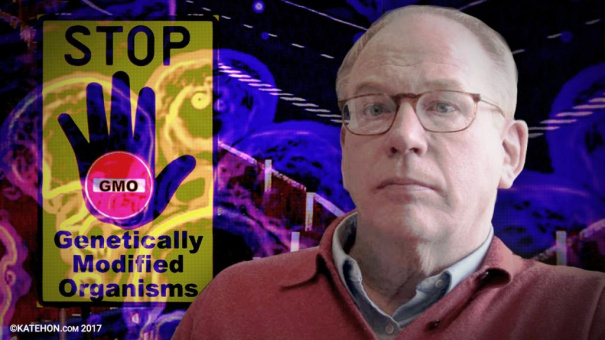 Flickr.com/Miran Rijavec (public domain)
ChemChina – China State Chemical giant – for some reason took over Swiss Syngenta, which makes weed-killers.
Then, Dow Chemicals and DuPont merged their GMO businesses together.
So, we have three gigantic corporate groups worldwide controlling the genetically-modified part of the human food chain. As dangerous as the GMO crops are and the more they sell, it is becoming more and more obvious that they are the chemicals that by contract must be applied to those GMO seeds by the corporations. They demand that if you buy roundup ready soybeans or corn, you must use Monsanto (now Bayer) roundup.
Therefore, this is giving more corporate power to the GMO industry than ever before and that's an alarming trend. They are putting pressure on the bureaucracy in Brussels. One example: there was a massive public campaign against the renewal of the license of the European Commission for Glyphosate. Glyphosate is the most widely used weed-killer in the world. Glyphosate is the main ingredient in Monsanto's roundup. The other ingredients are Monsanto's corporate secret, but the combination of them is one of the most deadly weed-killers.
The World Health Organization's body responsible for assessing genetic dangers made a ruling the last year that Glyphosate was a probable cancer-causing agent.

read more
http://www.globalresearch.ca/genetics-are-the-new-eugenics-how-gmos-reduce-the-human-population/5576786