Howdy, Stranger!
It looks like you're new here. If you want to get involved, click one of these buttons!
Categories
CURRENT GLOBAL VISITORS (CLICK GLOBE)
D-FOX: PLEASE CONTACT US IMMEDIATELY
If you can read this message, please contact us immediately at the following email address:
thecomingcrisis@gmail.com
We'd like to communicate.
The Most Popular Threads This Week
Fury in Berlin as Ankara reportedly arrests Die Welt journalist for 'terrorism propaganda'
Die Welt's Deniz Yucel, who has both Turkish and German citizenship, has been arrested in Turkey on charges of "terrorism propaganda" and "inciting violence," according to a court witness. The news has sparked a harsh reaction from Germany.
Two weeks ago, Yucel was detained after reporting on emails allegedly from the private account of Turkey's energy minister, Berat Albayrak, who is also President Erdogan's son-in-law, which had been released by a leftist hacker collective.
The leak has been linked to a huge scandal that began months ago, when WikiLeaks said that the emails proved Albayrak's connections to Islamic State [IS, formerly ISIS/ISIL] oil trade.
https://www.rt.com/news/378876-turkey-arrest-german-journalist/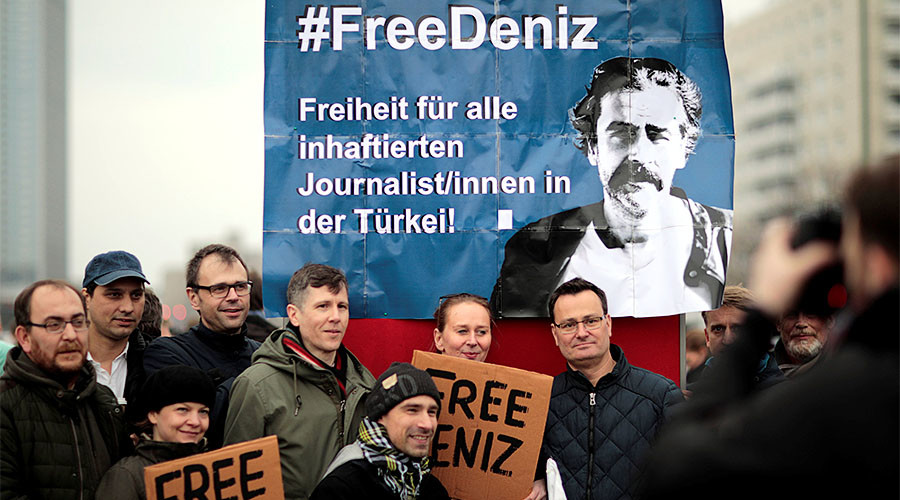 "Before you embark on a Journey of Revenge, Dig Two Graves" Confucius (504 bc)
"The darkest places in hell are reserved for those who maintain their neutrality in times of moral crisis."
"If angry, count to ten. This will give you time to find a weapon." - Will Spencer