Howdy, Stranger!
It looks like you're new here. If you want to get involved, click one of these buttons!
Categories
CURRENT GLOBAL VISITORS (CLICK GLOBE)
D-FOX: PLEASE CONTACT US IMMEDIATELY
If you can read this message, please contact us immediately at the following email address:
thecomingcrisis@gmail.com
We'd like to communicate.
The Most Popular Threads This Week
Hamburg police storm refugee center after knife-wielding suspect takes hostage
A refugee center in Hamburg was stormed by police on Tuesday after a man armed with a knife barricaded himself inside a room with a woman, believed to be his partner. The man was injured before being arrested, according to local reports.


The woman, who is pregnant, was released unharmed before members of Germany's Special Deployment Commando (MEK) were deployed into the building, according to Bild.
Police have not yet disclosed a suspected motive for the incident.
https://www.rt.com/news/378893-hamburg-knife-barricade-refugee/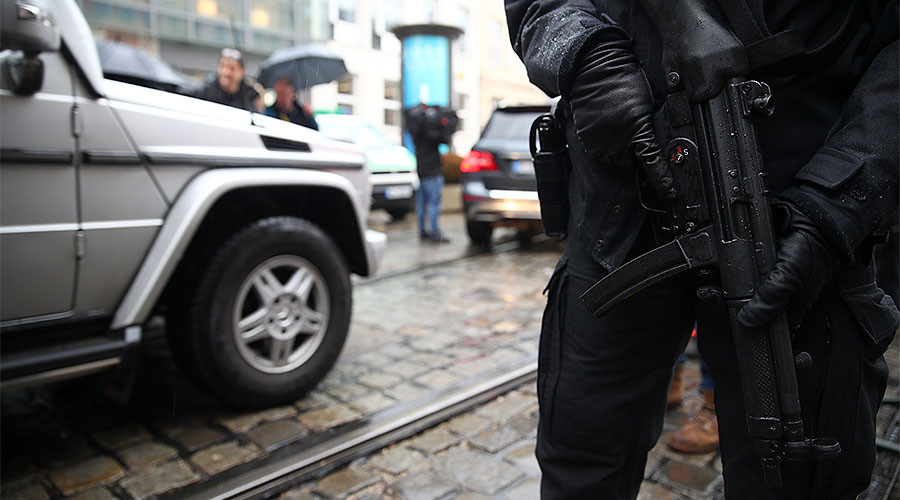 "Before you embark on a Journey of Revenge, Dig Two Graves" Confucius (504 bc)
"The darkest places in hell are reserved for those who maintain their neutrality in times of moral crisis."
"If angry, count to ten. This will give you time to find a weapon." - Will Spencer