Howdy, Stranger!
It looks like you're new here. If you want to get involved, click one of these buttons!
Categories
CURRENT GLOBAL VISITORS (CLICK GLOBE)
D-FOX: PLEASE CONTACT US IMMEDIATELY
If you can read this message, please contact us immediately at the following email address:
thecomingcrisis@gmail.com
We'd like to communicate.
The Most Popular Threads This Week
EU lawmakers vote to scrap visa-free travel for Americans to Europe
The European Parliament has passed a non-binding resolution calling on Brussels to force Americans to apply for visas before visiting Europe unless Washington adheres to a visa reciprocity policy and stops discriminating against eastern EU citizens.
The resolution, passed by a show of hands, demands equal treatment and reciprocity for all EU citizens from Washington as the US continues to refuse visa-free access to people from Poland, Croatia, Bulgaria, and Romania, along with Cyprus. Other 23 EU member states can enter the US using the Visa Waiver Programme (VWP).
The European lawmakers urged the EU Commission to adopt the necessary legal measures "within two months" to limit American visa-free travel to Europe.
https://www.rt.com/news/379274-eu-parliament-us-visa-reciprocity/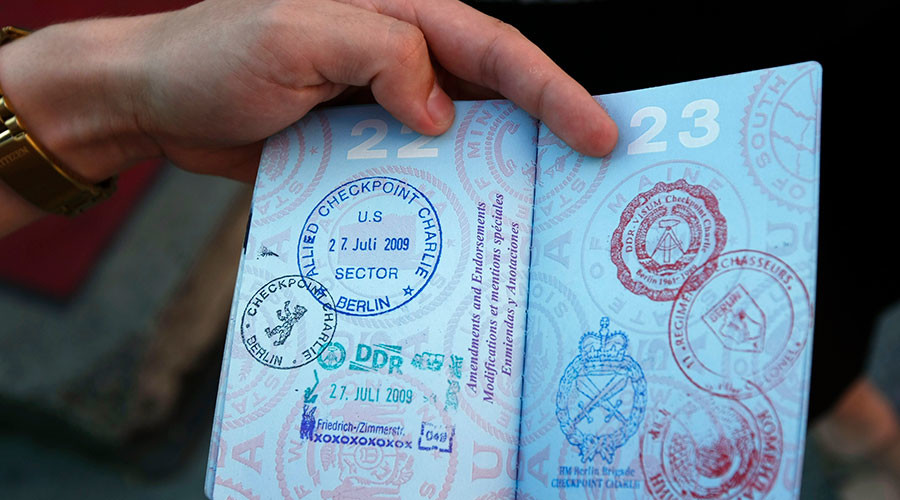 "Before you embark on a Journey of Revenge, Dig Two Graves" Confucius (504 bc)
"The darkest places in hell are reserved for those who maintain their neutrality in times of moral crisis."
"If angry, count to ten. This will give you time to find a weapon." - Will Spencer