Howdy, Stranger!
It looks like you're new here. If you want to get involved, click one of these buttons!
Categories
In this Discussion
CURRENT GLOBAL VISITORS (CLICK GLOBE)
D-FOX: PLEASE CONTACT US IMMEDIATELY
If you can read this message, please contact us immediately at the following email address:
thecomingcrisis@gmail.com
We'd like to communicate.
The Most Popular Threads This Week
Women are 'smaller, weaker, less intelligent' & should be paid less – Polish MEP
Since women are "smaller, weaker and less intelligent" than men they rightfully should earn less, a controversial Polish member of the European Parliament has claimed during a debate on gender pay gap, sparking an immediate and fierce backlash.
To support his argument, Janusz Korwin-Mikke, a right-wing politician who represents the remote region of Silesia, claimed that there are no women among the world's top chess players. Women according to him are also much weaker when it comes to physics.
"Of course women must earn less than men because they are weaker, they are smaller and they are less intelligent, they must earn less, that's all," stated the 74-year-old MEP.
https://www.rt.com/viral/379264-eu-parliament-sexism-outrage/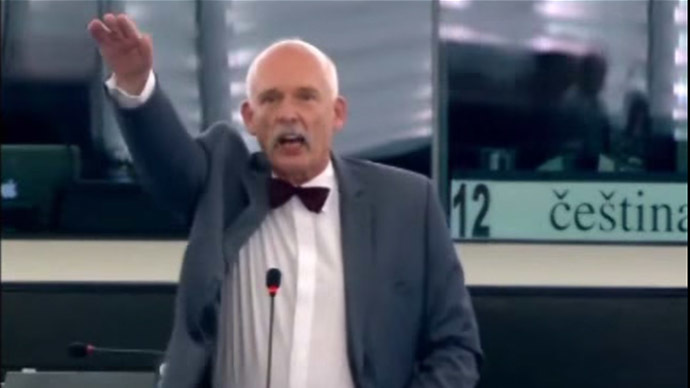 https://www.rt.com/viral/379264-eu-parliament-sexism-outrage/

"Before you embark on a Journey of Revenge, Dig Two Graves" Confucius (504 bc)
"The darkest places in hell are reserved for those who maintain their neutrality in times of moral crisis."
"If angry, count to ten. This will give you time to find a weapon." - Will Spencer