Howdy, Stranger!
It looks like you're new here. If you want to get involved, click one of these buttons!
CURRENT GLOBAL VISITORS (CLICK GLOBE)
D-FOX: PLEASE CONTACT US IMMEDIATELY
If you can read this message, please contact us immediately at the following email address:
thecomingcrisis@gmail.com
We'd like to communicate.
The Most Popular Threads This Week
WELCOME TO CRISISFORUMS.ORG!
(1) Please swing by our
"HELP CENTER"
to view our forum rules prior to commenting.
(2) Acknowledge that by commenting or posting, you take full responsibility for the content and message of the information you put forth, which do not necessarily reflect the opinions of this website.
(3) If you would like to post your own discussion threads, just contact one of the staff so we can verify you as a human.
Labour Party 'has lost 26,000 members since summer', 7000 in past Month Alone
Up to 7,000 members are said to have resigned last month after Jeremy Corbyn ordered his MPs to vote to trigger Brexit.


Labour has lost nearly 26,000 members since last summer, leaked figures reportedly reveal.
More members quit the party last year than the previous six years combined, according to a report by The Times.
More than 15,465 members have left since mid-December, the data seen by the newspaper also shows.
Up to 7,000 members are said to have resigned last month after leader Jeremy Corbyn imposed a three-line whip and ordered his MPs to vote to trigger Article 50 to begin Britain's exit from the European Union.
http://news.sky.com/story/labour-party-has-lost-26000-members-since-summer-10788065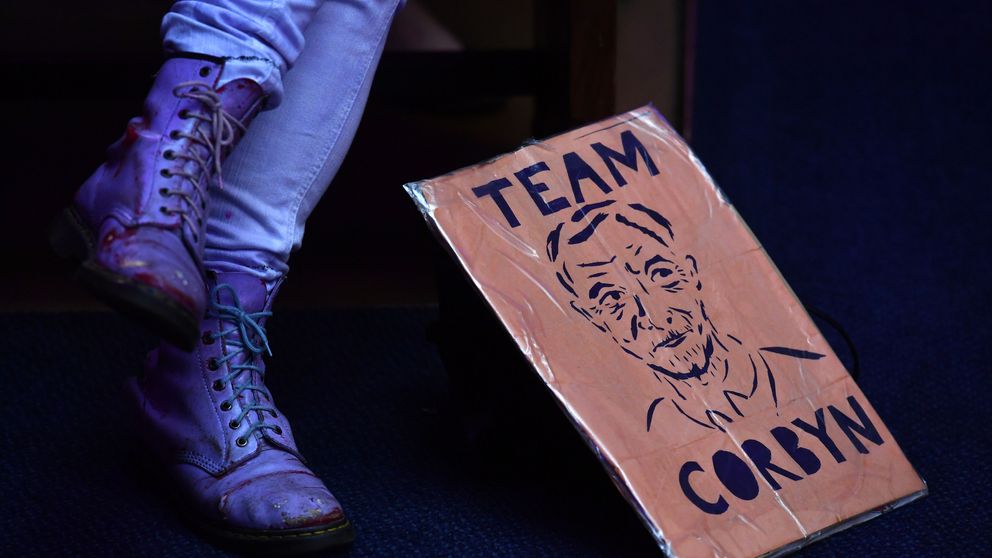 "Before you embark on a Journey of Revenge, Dig Two Graves" Confucius (504 bc)
"The darkest places in hell are reserved for those who maintain their neutrality in times of moral crisis."
"If angry, count to ten. This will give you time to find a weapon." - Will Spencer