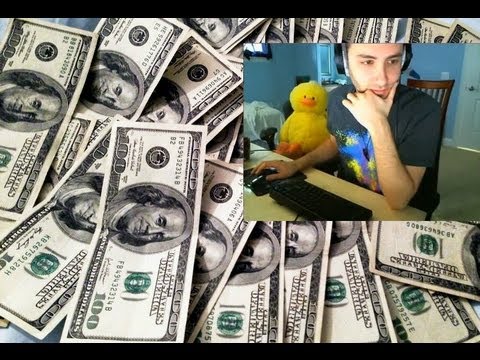 Even though $1,000,000 is nothing to a billionaire (and there are an estimated 1,810 billionaires in the world today according to Google), I'm willing to bet that reading "$1,000,000" still affects them in a similar manner to how it affects us - "That's a lot of money!"
Removing a couple of lines from a giant multi-page block of numbers, though? Very difficult to notice, let alone feel.
It's estimated that the cost of eliminating world hunger would be $30 Billion/year. An astronomical sum to people like us, but divided among 1,810 billionaires? That would cost each billionaire $16,574,585. That's 0.016% of the fortune of a person who has "only" one billion dollars.
Further math dividing $1 Billion by $16,574,585 shows me that the 1,810 billionaires, if together they only had $1.8 Trillion, could feed the world's hungry for 60 years assuming they receive zero further income/interest on their wealth. Google tells me that, as of 2016, the world's 1,810 billionaires have, combined, $6.48 Trillion. That's a little over three and a half times the cost of feeding the world's hungry for 60 years - assuming none of those individuals earns a single additional dollar beyond this very moment in time.
Now I ask - is the burden of feeding the world really such that it is sufficient excuse for why humanity has yet to manage the task?
Now consider that Wal-Mart Corporation reports an annual revenue of $482 Billion. Using only 6% of that amount, they could single-handedly foot the bill.
Also consider that, of the ten corporations with the highest annual revenue, last place is awarded to a corporation (British Petroleum in this case) that reports "only" $226 Billion per year. The world hunger bill would cost them 13% of their annual revenue.
That means there are at least ten corporations that could, by themselves, pay for the yearly ongoing cost of ending world hunger using under 15% of their annual revenue.
Of course, annual revenue and "net profits" aren't the same thing. Revenue is just the total money brought in by the company before considering all of their operating costs and various expenditures. That said, let's look at some of the highest corporate net profits from 2015:
#1 Apple - $53.4 Billion
#2 JP Morgan Chase - $24.4 Billion
#3 Berkshire Hathaway - $24.1 Billion
#4 Wells Fargo - $22.9 Billion
#5 Gilead Sciences - $18.1 Billion (this company gets rich off drug sales, like Hep. C drug Sovaldi at $1,000
per pill


#6 Verizon Communications - $17.9 Billion
#7 Citigroup - $17.2 Billion
#8 Alphabet (Google's parent company) - $16.3 Billion
#9 Exxon Mobil - $16.2 Billion
#10 Bank of America - $15.9 Billion
Grand total = $226.4 Billion
Those ten corporations alone could have, by each paying $3 Billion, footed the bill for ending world hunger. All $226.4 billion combined could have ended it 7.5 times. Worth noting is that there are far more wealthy corporations than just those ten.
The cost of ending world hunger, if spread across those billionaires and wealthy companies in percentages based on their respective dollar figures, would be so little that they wouldn't even notice the loss.
And yet, the $30 Billion cost remains unpaid while nearly 800 million people go hungry every day.
Something tells me our species should be discussing this information and making a collective decision about what to do about it.