Howdy, Stranger!
It looks like you're new here. If you want to get involved, click one of these buttons!
Categories
In this Discussion
CURRENT GLOBAL VISITORS (CLICK GLOBE)
D-FOX: PLEASE CONTACT US IMMEDIATELY
If you can read this message, please contact us immediately at the following email address:
thecomingcrisis@gmail.com
We'd like to communicate.
The Most Popular Threads This Week
Dutch Politician Calling For Ban of Quran For Same Reason Mein Kampf is Already Banned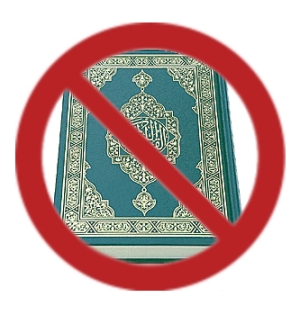 As campaigning starts to reach a climax in the Netherlands ahead of elections on March the 15th, the far-right Freedom party looks set to double its number of parliamentary seats.
On one policy, leader Geert Wilders told Euronews he thinks the Koran should be forbidden in the Netherlands, just like Adolf Hitler's "Mein Kampf".
"I rather would have not Koran at all as we in Holland at least have outlawed Mein Kampf as well.
http://www.euronews.com/2017/03/05/ban-the-koran-in-the-netherlands-says-far-right-leader-wilders