Howdy, Stranger!
It looks like you're new here. If you want to get involved, click one of these buttons!
Categories
In this Discussion
CURRENT GLOBAL VISITORS (CLICK GLOBE)
D-FOX: PLEASE CONTACT US IMMEDIATELY
If you can read this message, please contact us immediately at the following email address:
thecomingcrisis@gmail.com
We'd like to communicate.
The Most Popular Threads This Week
WELCOME TO CRISISFORUMS.ORG!
(1) Please swing by our
"HELP CENTER"
to view our forum rules prior to posting or commenting.
(2) Acknowledge that by commenting or posting, you take full responsibility for the content and message of the information you put forth, which does not necessarily reflect the opinions of this website.
(3) If you ever need assistance, simply contact one of the staff or send us an email and we'll be glad to help.
'No getting out of this': Major earthquake 'certain' to hit Southern California, study says
It is simply a matter of time before a major earthquake hits Southern California, according to a new study by the US Geological Survey (USGS), which examined patterns of historic quakes. The only question is how long it will be before the 'Big One' strikes.
The study – the most extensive of its kind – examined a section of the San Andreas fault that runs along Interstate 5, near Frazier Mountain in northeast Kern County.
"One of the reasons why this location is of importance is because in Southern California, the Big Bend, Carrizo, and Mojave sections of the San Andreas Fault accommodate 50-70% of plate motion. This means that the seismic hazard is high," according to Temblor.
..........
The most common magnitude found at the site was 7.5.
A 7.9 earthquake in 1857 – the last major temblor to strike – was so powerful that it caused the soil to liquify and trees to sink and uproot. The shaking lasted between one and three minutes.
Since then, land on either side of the fault has been pushing against the other at a rate of more than 1in per year, accumulating energy which will be suddenly released in a major earthquake that would move land along the fault line by many feet.
A repeat of the 1857 quake could move the land as much as 20ft, damage aqueducts that ferry water into Southern California from the north, disrupt transmission lines, and damage Interstate 5.
Although the researchers noted that a big earthquake is certain, they couldn't predict when it will happen because they "don't happen like clockwork."
For instance, while there was once a gap of just 20 years between two temblors, another pair saw a gap of 200 years between them.
The average interval between quakes was found to be approximately 100 years, meaning the gap separating today from the 1857 earthquake is already 60 years more than the average.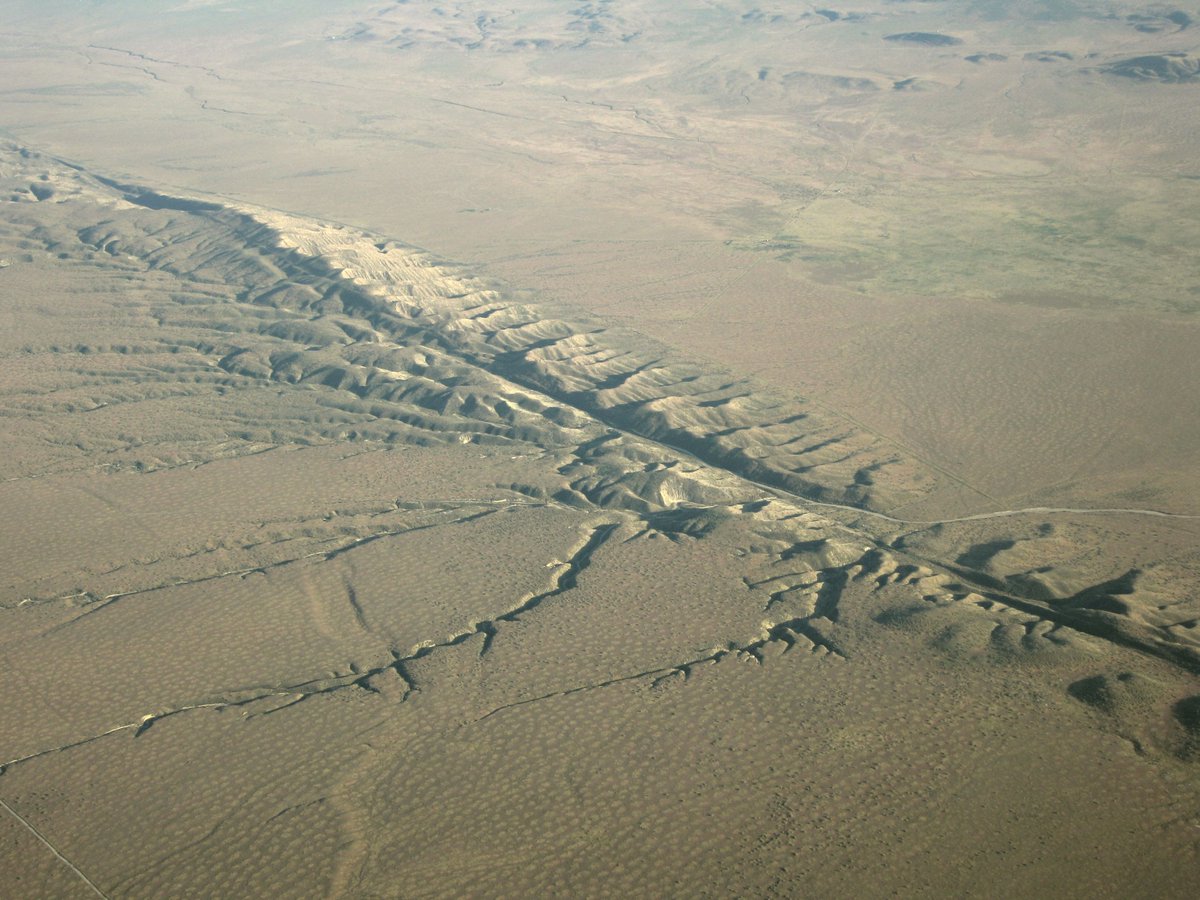 https://www.rt.com/usa/379768-southern-california-major-earthquake/

Ephesians 6:12 For we wrestle not against flesh and blood, but against principalities, against powers, against the rulers of the darkness of this world, against spiritual wickedness in high places.