Howdy, Stranger!
It looks like you're new here. If you want to get involved, click one of these buttons!
Categories
In this Discussion
CURRENT GLOBAL VISITORS (CLICK GLOBE)
D-FOX: PLEASE CONTACT US IMMEDIATELY
If you can read this message, please contact us immediately at the following email address:
thecomingcrisis@gmail.com
We'd like to communicate.
The Most Popular Threads This Week
Rhino shot dead at Paris zoo by poachers who cut horn off with chainsaw
Four-year-old Vince is shot in the head three times in what shocked keepers describe as a "massacre".

A rhino has been shot dead by poachers who broke into a zoo and sliced its horn off with a chainsaw.
Four-year-old Vince was found dead by one of his keepers at Thoiry zoo, near Paris, on Tuesday morning.
One or more attackers are believed to have broken into the zoo in the night.
The rhino was shot three times in the head, French investigators said.
Staff at the zoo are said to be "extremely shocked" and an investigation into the "massacre" is under way.
Vince's second horn was partially cut, which the zoo said suggested either his attackers were disturbed or their chainsaw stopped working.
"This odious act was perpetrated despite the presence of five members of the zoological staff living on the spot and surveillance cameras," the zoo wrote on its Facebook page.
"The other two white rhinoceros living in Thoiry, Gracie aged 37 and Bruno aged five years, escaped the massacre and are safe."
It is believed to be the first attack off its kind at a zoo in Europe, the post added.
http://news.sky.com/story/rhino-shot-dead-at-paris-zoo-by-poachers-who-chainsawed-its-horn-off-10793683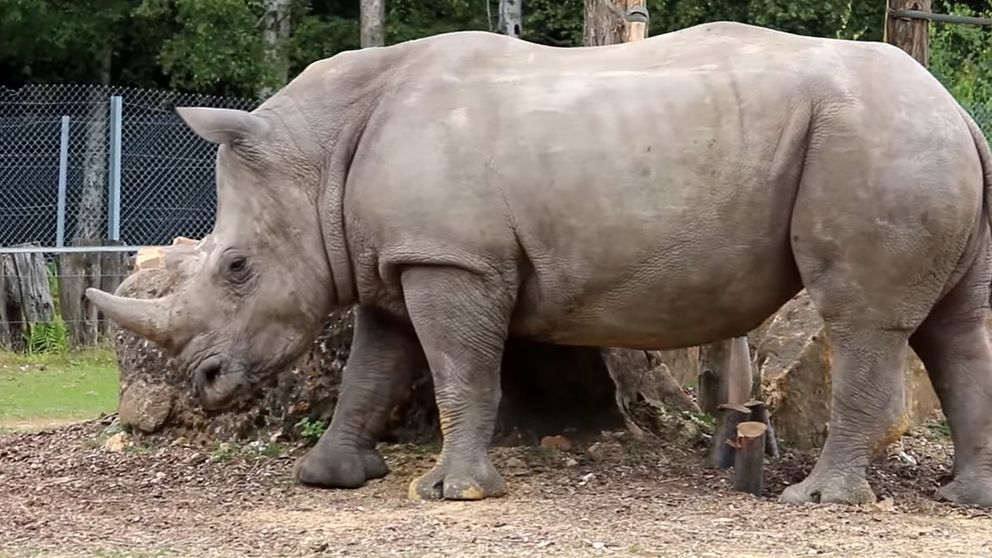 "Before you embark on a Journey of Revenge, Dig Two Graves" Confucius (504 bc)
"The darkest places in hell are reserved for those who maintain their neutrality in times of moral crisis."
"If angry, count to ten. This will give you time to find a weapon." - Will Spencer