Howdy, Stranger!
It looks like you're new here. If you want to get involved, click one of these buttons!
Categories
CURRENT GLOBAL VISITORS (CLICK GLOBE)
D-FOX: PLEASE CONTACT US IMMEDIATELY
If you can read this message, please contact us immediately at the following email address:
thecomingcrisis@gmail.com
We'd like to communicate.
The Most Popular Threads This Week
Explosion, gunfire near military hospital & US Embassy in Kabul – report
A blast followed by gunfire is reported in the Afghan capital, Kabul, near a military hospital and the US Embassy, Reuters reports, citing local officials.
One official spoke of a "security incident" at the hospital in question, the news agency adds
According to Afghan TOLO News, citing a doctor at the Sardar M. Daud Khan Hospital, fighting is still underway between security forces and attackers.

https://www.rt.com/news/379804-kabul-center-explosion-gunfire/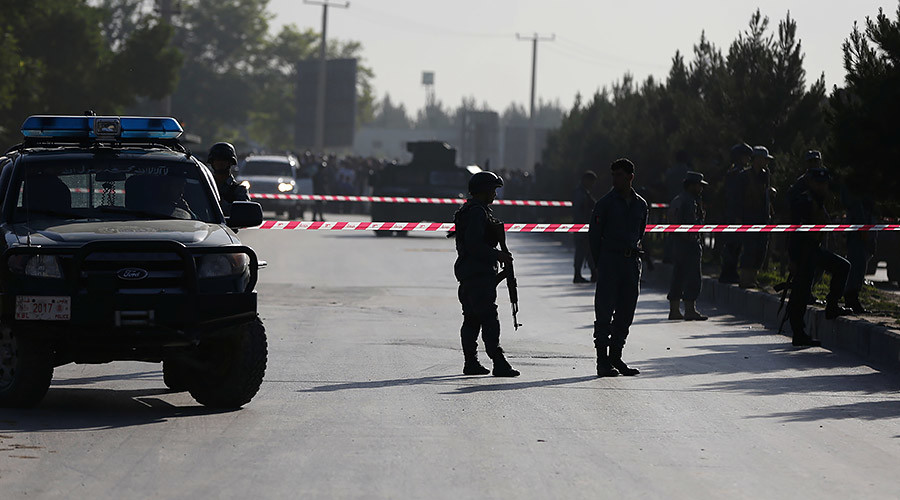 "Before you embark on a Journey of Revenge, Dig Two Graves" Confucius (504 bc)
"The darkest places in hell are reserved for those who maintain their neutrality in times of moral crisis."
"If angry, count to ten. This will give you time to find a weapon." - Will Spencer