Howdy, Stranger!
It looks like you're new here. If you want to get involved, click one of these buttons!
Categories
CURRENT GLOBAL VISITORS (CLICK GLOBE)
D-FOX: PLEASE CONTACT US IMMEDIATELY
If you can read this message, please contact us immediately at the following email address:
thecomingcrisis@gmail.com
We'd like to communicate.
The Most Popular Threads This Week
WELCOME TO CRISISFORUMS.ORG!
(1) Please swing by our
"HELP CENTER"
to view our forum rules prior to posting or commenting.
(2) Acknowledge that by commenting or posting, you take full responsibility for the content and message of the information you put forth, which does not necessarily reflect the opinions of this website.
(3) If you ever need assistance, simply contact one of the staff or send us an email and we'll be glad to help.
Without a 'world government' technology will destroy us, says Stephen Hawking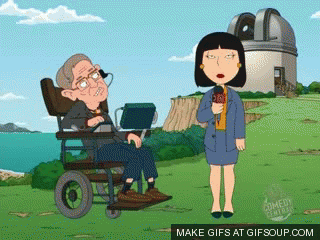 Stephen Hawking has warned that technology needs to be controlled in order to prevent it from destroying the human race.
The world-renowned physicist, who has spoken out about the dangers of artificial intelligence in the past, believes we need to establish a way of identifying threats quickly, before they have a chance to escalate.
"Since civilisation began, aggression has been useful inasmuch as it has definite survival advantages," he told The Times.
"It is hard-wired into our genes by Darwinian evolution. Now, however, technology has advanced at such a pace that this aggression may destroy us all by nuclear or biological war. We need to control this inherited instinct by our logic and reason."
http://www.independent.co.uk/life-style/gadgets-and-tech/news/stephen-hawking-world-government-stop-technology-destroy-humankind-th-a7618021.html
-------------------
"...
Say, 'GOD is sufficient for me.' In Him the trusters shall trust.
"
(Quran 39:38)