Howdy, Stranger!
It looks like you're new here. If you want to get involved, click one of these buttons!
Categories
In this Discussion
CURRENT GLOBAL VISITORS (CLICK GLOBE)
D-FOX: PLEASE CONTACT US IMMEDIATELY
If you can read this message, please contact us immediately at the following email address:
thecomingcrisis@gmail.com
We'd like to communicate.
The Most Popular Threads This Week
Japanese Researchers Use Tiny Drone to Pollinate Flower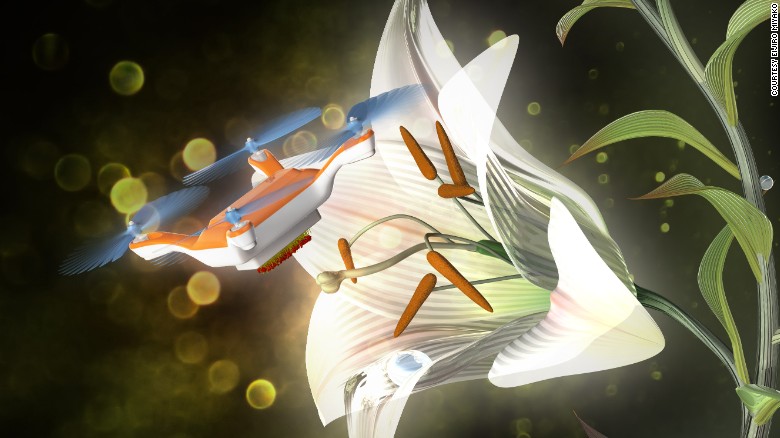 (CNN)Researchers in Japan have successfully used a tiny drone to pollinate an actual flower, a task usually accomplished by insects and animals.
The remote-controlled drone was equipped with horsehairs coated with a special gel, which the researchers say was crucial to the process.