Howdy, Stranger!
It looks like you're new here. If you want to get involved, click one of these buttons!
Categories
CURRENT GLOBAL VISITORS (CLICK GLOBE)
D-FOX: PLEASE CONTACT US IMMEDIATELY
If you can read this message, please contact us immediately at the following email address:
thecomingcrisis@gmail.com
We'd like to communicate.
The Most Popular Threads This Week
Germany bans over 30 Kurdish symbols, incl. flag of US-backed Syrian militia fighting ISIS – report
Germany bans over 30 Kurdish symbols, incl. flag of US-backed Syrian militia fighting ISIS – report
Published time: 11 Mar, 2017 04:43
from RT.COM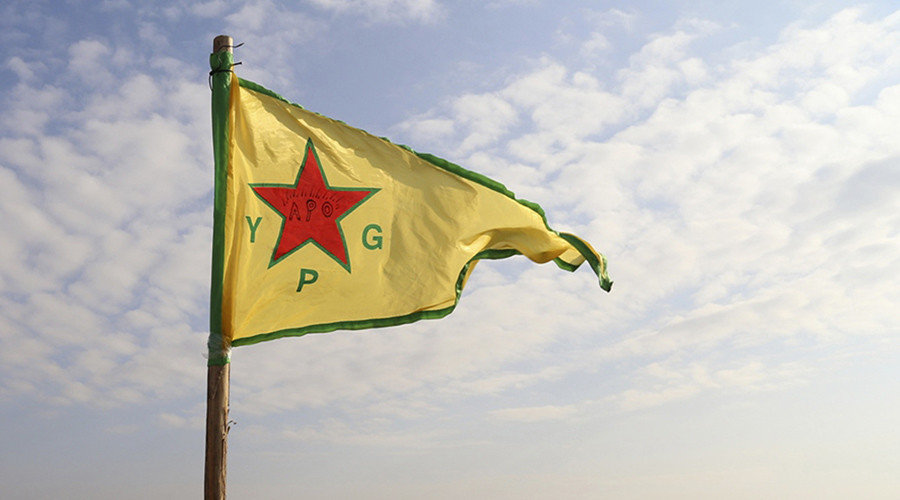 Berlin has reportedly banned a total of 33 symbols used by Kurdish political and military groups, including the flag of a US ally in Syria, YPG militia, and a portrait of an outlawed Kurdish party leader. The move comes amid Germany's tensions with Turkey.
Read more
Turkey's Nazi references 'must stop,' are unworthy of bilateral ties – Merkel
In a letter, seen by German Spiegel newspaper on Friday, German Interior Minister Thomas de Maziere allegedly ordered a wide range of symbols associated with Kurdish politics to be banned from public display in Germany. The five-page document with respective instructions and the attached list of prohibited images was forwarded by the minister to regional authorities and federal law enforcement on March 2, according to the outlet.
Among the images is the portrait of Kurdistan's Workers' Party (PKK) founder Abdullah Öcalan who is serving a life sentence for forming an armed organization in Turkey. Justifying the necessity of the move, De Maziere allegedly argued that banners with Öcalan's portraits against yellow and yellow-green background have "a significant emotional impact" and therefore should be forbidden as they are "especially suited to promote cohesion of PKK which is banned in Germany."
The yellow banners featuring Öcalan's image been become a frequent sight at the rallies staged by German PKK supporters who are demanding the release of their incarcerated leader.

https://www.rt.com/news/380233-kurdish-symbols-banned-germany/