Howdy, Stranger!
It looks like you're new here. If you want to get involved, click one of these buttons!
Categories
In this Discussion
CURRENT GLOBAL VISITORS (CLICK GLOBE)
D-FOX: PLEASE CONTACT US IMMEDIATELY
If you can read this message, please contact us immediately at the following email address:
thecomingcrisis@gmail.com
We'd like to communicate.
The Most Popular Threads This Week
Oil giant Shell warns public faith in fossil fuel industry is 'disappearing' & calls for carbon tax
Oil giant Shell warns public faith in fossil fuel industry is 'disappearing' and calls for carbon taxes
'I do think trust has been eroded to the point that it is becoming a serious issue for our long-term future'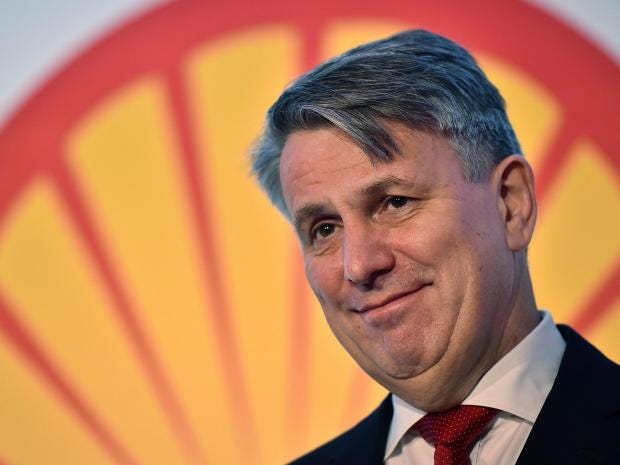 Ben van Beurden called for governments to impose a price on carbon emissions Getty
Oil giant Royal Dutch Shell is to increase its spending on renewable energy to $1bn (£800m) a year, its chief executive announced as he warned the public's faith in the industry was "just disappearing".
Ben van Beurden suggested the public backlash against fossil fuel firms could threaten the industry's future.
He also said it was essential that countries imposed a price on carbon emissions to help phase out the use of coal and oil, sources of large amounts of greenhouse gases that are driving climate change.
This perhaps surprising message – a request from a business for governments to make their costs higher – was delivered at an energy conference in Texas, Reuters reported.
Mr van Beurden was speaking after oil firm Chevron admitted it was at risk of being sued over climate change in an official filing to the authorities in the US.
The company also warned investors there was a risk government regulations could render oil and gas reserves "economically infeasible" to exploit.
Speaking at the CERAWeek conference in Houston, Mr van Beurden appeared to recognise the tide was turning, despite the election of Donald Trump, who has appointed climate science deniers to key positions in his administration.