Howdy, Stranger!
It looks like you're new here. If you want to get involved, click one of these buttons!
Categories
CURRENT GLOBAL VISITORS (CLICK GLOBE)
D-FOX: PLEASE CONTACT US IMMEDIATELY
If you can read this message, please contact us immediately at the following email address:
thecomingcrisis@gmail.com
We'd like to communicate.
The Most Popular Threads This Week
Technology could redefine the doctor-patient relationship
Technology could redefine the doctor-patient relationship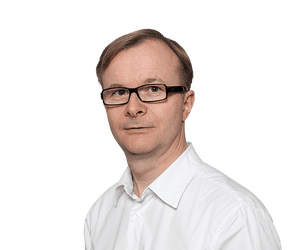 Richard Vize
From the Guardian UK

Artificial intelligence is already making inroads into the NHS and could have profound effects on the medical workforce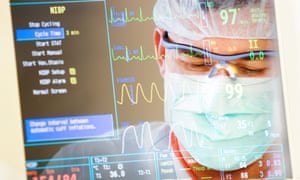 Artificial intelligence may not merely augment the pool of medical talent, but could begin to replace it. Photograph: Luca DiCecco/Alamy
Saturday 11 March 2017 20.11 AEDT Last modified on Saturday 11 March 2017 22.54 AEDT
Advances in clinical uses of artificial intelligence (AI) could have two profound effects on the global medical workforce.

AI, which mimics cognitive functions such as learning and problem-solving, is already making inroads into the NHS. In north London it is piloting use of an app aimed at users of the non-emergency 111 service, while the Royal Free London NHS foundation trust has teamed up with Google's DeepMind AI arm to develop an app aimed at patients with signs of acute kidney injury. The hospital claims the project, which uses information from more than 1.6 million patients a year, could free up more than half a million hours annually spent on paperwork.
AI raises the prospect of making affordable healthcare accessible to all. According to the World Health Organisation, 400 million people do not have access to even the most basic medical services. Hundreds of millions more, including many in the world's most advanced countries, cannot afford it. A key factor driving this is the worldwide shortage of clinical staff, which is getting worse as populations grow.
Matthew Honeyman and Dr Cosima Gretton
At last month's DigitalHealth.London summit, Ali Parsa, founder of digital healthcare company Babylon, argued that mobile technology coupled with AI makes universal access a realistic goal, while replacing doctors with intelligent systems will slash costs.
"There is no solution which can fundamentally cut the costs of healthcare as long as we are reliant on humans," he said.

READ MORE:
https://www.theguardian.com/healthcare-network/2017/mar/11/artificial-intelligence-nhs-doctor-patient-relationship