Howdy, Stranger!
It looks like you're new here. If you want to get involved, click one of these buttons!
Categories
CURRENT GLOBAL VISITORS (CLICK GLOBE)
D-FOX: PLEASE CONTACT US IMMEDIATELY
If you can read this message, please contact us immediately at the following email address:
thecomingcrisis@gmail.com
We'd like to communicate.
The Most Popular Threads This Week
Frozen Spice: Synthetic drug 'turning addicts into Walking Dead'
Sky News meets people hooked on a synthetic drug that is seen as more addictive than heroin and leaves users "almost catatonic".


It's called "frozen spice", and it's becoming a problem of almost epidemic proportions among Manchester's homeless.
Spice is a chemically made synthetic marijuana, and like many of the drugs categorised as New Psychoactive Substances, or NPS, it used to be sold as a so-called legal high.
Since May 2016 drugs such as spice have been illegal, but that doesn't mean that, in Manchester at least, it can't be easily obtained.
Shaun and Jason first started smoking spice when they were in prison. Their addiction means that most of the money they make begging in the city centre is given to dealers to buy bags of the drug at £10 a time.
"The first time I had it in prison it had me up against my cell wall for 24 hours," Shaun tells us.
"I said I'd never do it again after that, but I've been smoking it ever since.
"I'm going to give it up," he promises himself. "But the side effects and withdrawal can be worse than heroin."
http://news.sky.com/story/frozen-spice-synthetic-drug-turning-addicts-into-walking-dead-10797690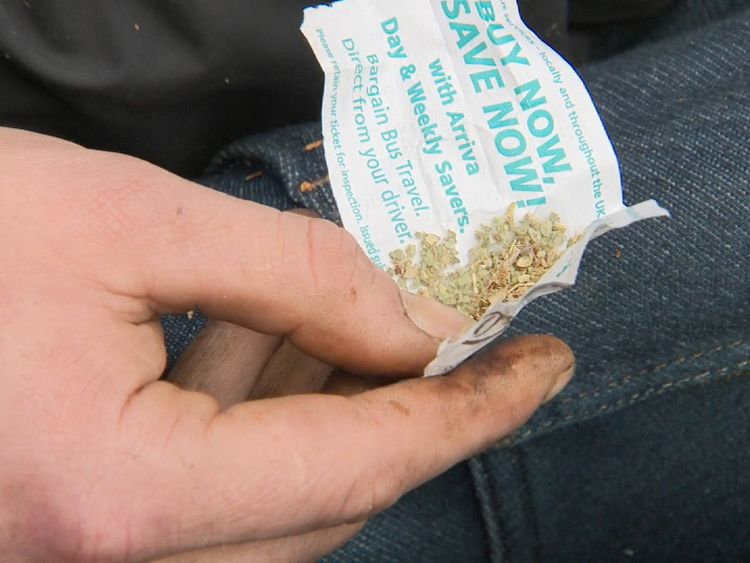 "Before you embark on a Journey of Revenge, Dig Two Graves" Confucius (504 bc)
"The darkest places in hell are reserved for those who maintain their neutrality in times of moral crisis."
"If angry, count to ten. This will give you time to find a weapon." - Will Spencer