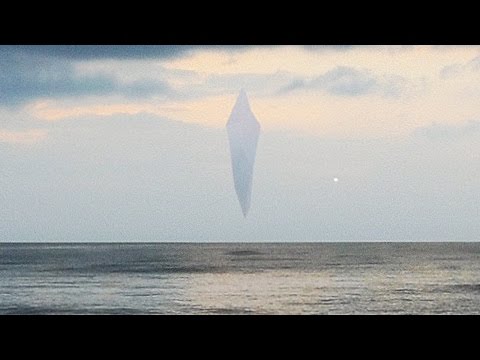 A STRIKING video which appears to show a huge bizarre diamond-shaped UFO hovering over the sea before it disappears "through a portal" has gone viral.
The footage, uploaded to YouTube by the channel Section 51 2, shows a distant shot of a giant hovering rhombus-shaped UFO with a separate bright orb moving around it.
It is seen to rise into clouds above as if disappearing through a portal to another dimension.
The Section 51 2 website claims it was filmed in November 2016 by Danish fishermen.
However, it includes no real details about the alleged sighting.
An article accompanying the video on the Section 51 2 website makes no further reference to the alleged sighting in the video.
It instead discusses a 2011 sighting over the North Sea.
It is likely the video is a clever hoax made using CGI technology.
http://www.express.co.uk/news/weird/777767/UFO-PORTAL-Danish-fishermen-Section-51-2

"Before you embark on a Journey of Revenge, Dig Two Graves" Confucius (504 bc)
"The darkest places in hell are reserved for those who maintain their neutrality in times of moral crisis."
"If angry, count to ten. This will give you time to find a weapon." - Will Spencer