Howdy, Stranger!
It looks like you're new here. If you want to get involved, click one of these buttons!
Categories
In this Discussion
CURRENT GLOBAL VISITORS (CLICK GLOBE)
D-FOX: PLEASE CONTACT US IMMEDIATELY
If you can read this message, please contact us immediately at the following email address:
thecomingcrisis@gmail.com
We'd like to communicate.
The Most Popular Threads This Week
The rise of 'modest' fashion
The rise of 'modest' fashion
By Monica Ainley and Fiona Sinclair Scott, CNN
Updated 1202 GMT (2002 HKT) March 8, 2017
(CNN)Modest dressing is a global cultural movement on the rise.
A search of the word modest on Instagram opens a treasure trove of evidence. Sensitive layering, long silhouettes, raised necklines -- so far, over half a million people have hashtagged the term modest fashion below their photos, and multiple spin-offs (modest dressing, modesty movement, modest style) are widely in use.
At a glance, modest dressing appears to refer to a trend seen predominantly among young Muslims, though on closer inspection the movement includes women of many different faiths, and sometimes has nothing to do with religion at all.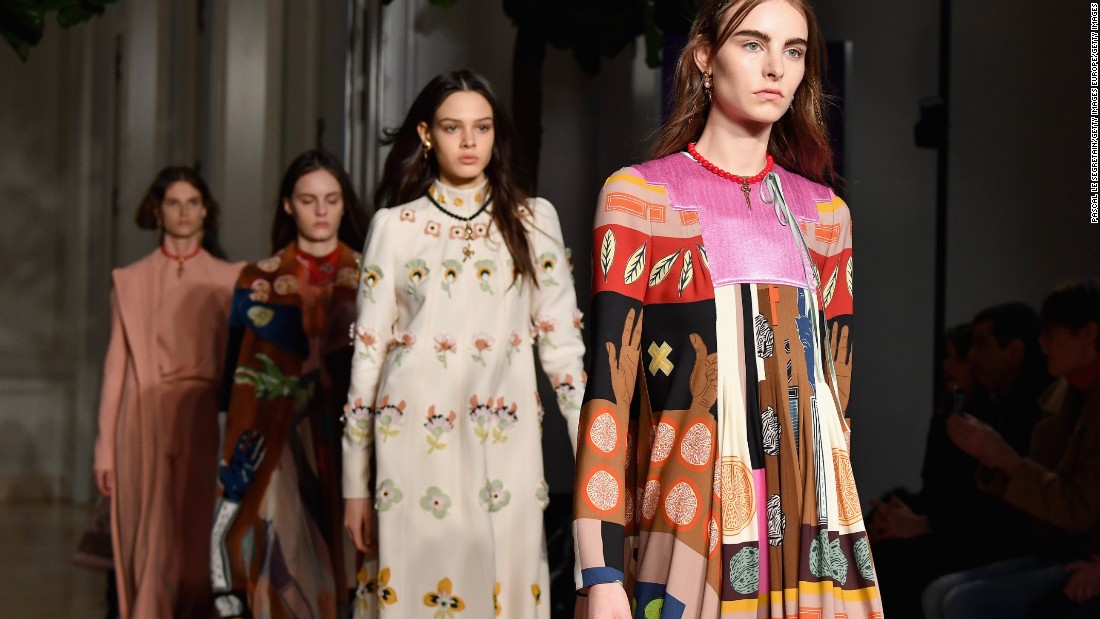 Photos: Modest fashion on the runway
Valentino Autumn-Winter 2017
Trend analysts have dubbed what they interpret as a new wave of feminism the "pluri-empowerment" factor, says Iza Dezon, a trend forecaster at
Peclers Paris
.
"An empowered woman is no longer subject to a specific definition, nor must she live by a specific set of values," she explains. "We're seeing the opening up of what empowerment means, allowing women to create their own definitions."
The modest movement has been gaining steam for a few years now and the hijab has become a recognized symbol.
In 2014 DKNY
launched a bespoke modest fashion collection.
In 2016, Dolce & Gabbana
released a line of luxury hijabs and abayas.
In the same year,
H&M featured a Muslim model
wearing a hijab in a video to promote their sustainable fashion line. Last November,
Halima Aden
was the first beauty pageant contestant in history to wear a hijab at the Miss Minnesota USA competition.
Last month, Aden was invited to Milan to walk the Max Mara and Alberta Feretti catwalk in her hijab, having also been cast by Kanye West for his Yeezy show in New York a few weeks earlier. This week, Nike announced the launch of their first
"pro hijab."
READ MORE PLUS MORE IMAGES
http://edition.cnn.com/2017/03/08/fashion/the-modist-modest-fashion-online/index.html