Howdy, Stranger!
It looks like you're new here. If you want to get involved, click one of these buttons!
Categories
In this Discussion
CURRENT GLOBAL VISITORS (CLICK GLOBE)
D-FOX: PLEASE CONTACT US IMMEDIATELY
If you can read this message, please contact us immediately at the following email address:
thecomingcrisis@gmail.com
We'd like to communicate.
The Most Popular Threads This Week
'Funny looking' tiger statue removed by military after torrent of online humiliation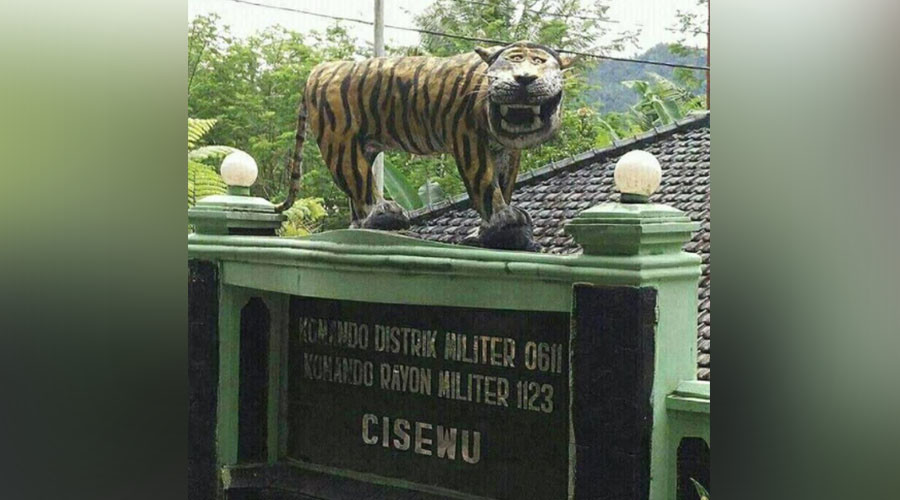 They might have weapons but it seems the Indonesian military don't have a sense of humor after removing a statue of a tiger from a military base for "looking funny." The famed statue became the subject of an internet meme due to its cartoon-like features.
Known as the 'Cisewu Tiger', the statue was removed on Monday after standing proud above the West Java military base for six years. The tiger is supposed to represent the mascot for the Siliwangi Military Command but his features have been deemed more welcoming than threatening.
https://www.rt.com/viral/381007-funny-tiger-statue-removed/
Ephesians 6:12 For we wrestle not against flesh and blood, but against principalities, against powers, against the rulers of the darkness of this world, against spiritual wickedness in high places.